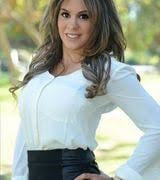 Is A Green Metal Roof Right For Me? Plus Design Ideas.
Choosing metal as your roofing material comes with many benefits, one of which is the large amount of color options and design possibilities available. If you want to stay away from a traditional, neutral look of a black metal roof or a gray metal roof, there are plenty of other colors that can offer more vibrancy. Surprisingly, one of the colors that has recently become more popular for a metal roof is green.
At Western States Metal Roofing, we manufacture metal roofing and siding panels in over 100 unique colors and finishes. Currently, we offer metal panels in several unique shades of green. Unlike black roofing, green is a metal roof color that offers a lot of variety- the right shade all depends on what look you are hoping to achieve.
In this article, we show and discuss the different green metal roofing panels available to help you decide if green is the right color choice for your roofing system.
SMP vs PVDF: Choosing The Right Paint System For Green Metal Panels
Painted metal roof panels will have either SMP or PVDF paint coating. Both metal paint systems are subject to fading overtime as the UV exposure from the sun will slowly dim the roof color's vibrancy.
PVDF, the more premium paint system, has superior resistance to fading and will hold the desired roof color integrity for longer than SMP paint before fading begins to occur. However, it's important to note that fading affects colors differently.
For neutral colors, such as gray or white, the difference between the two paint systems is minimal because these colors naturally lack vibrancy so the effects of fading will not be as severe. In these instances, the extra cost for PVDF, which can be as high as 30%, may not be worth it. However, green is a bright color that is more prone to fading where color loss will be much more obvious. When designing with vibrant colors like green and red, the higher quality paint system is a good investment to keep your desired pigment for longer.
Western Rib siding in SMP Emerald Green
When choosing green metal roof panels, we highly recommend choosing your roof panels in a PVDF color. SMP green panels are a better fit when you are looking for green metal siding. Siding is not subject to the same UV exposure that roofing gets from having direct sunlight so fading is less of an issue.
SMP is also a more common option for corrugated green metal roofing, as standing seam roof panels are generally not available in SMP colors. For SMP corrugated panels, green metal roofing screws are available that will blend in with your roof so the exposed fasteners are not as obvious.
Dark Green Metal Roof vs. Light Green Metal Roof
Since we touched on fading, let's discuss the differences between choosing a dark green or a light green for your roof. The deeper the shade of the roof, the more fading that can occur. Therefore, a dark green roof will show more obvious fade overtime compared to a lighter green roof color.
Of course you should choose the shade you think will look best, but also consider the pitch of your roof when making a roof color selection. A lighter green is a good choice for a roof with a shallow pitch as a lighter colored roof has the effect of making your roof look taller. On the contrary, choosing a dark green metal roof will have the opposite effect as darker roofs will make a high slope or tall roof look less profound.
A Green Metal Roof Goes With What Colors?
White
Yellow
Grey
Tan
Brick
We used our roof color visualizer tool to show you examples of the best house color options to use with a green metal roof.
Evergreen standing seam roof with Western Reveal White metal siding
White House With Green Metal Roof
Any color goes well with white and green is no exception. White is arguably the most common house color to see when paired with a green roof.
Aged Patina standing seam roof
Yellow House With Green Metal Roof
When you want the complete vibrant look, pair a green metal roof with a yellow house. Green and yellow is a popular combination that has a fresh and bright appearance.

Hemlock green standing seam roof with Matte Charcoal Gray T-Groove metal siding
Grey House With Green Metal Roof
Just like green, gray is a color with a lot of diversity. These two colors together can offer the perfect combination when paired in the right shades.
PBR Classic Green standing seam roof
Tan House With Green Metal Roof
Tan is a neutral color that allows the green metal roof to really pop and be the standout feature of the house.
Hemlock green standing seam roof
Brick House With Green Metal Roof
It's not a coincidence that you'll often see different shades of red and green paired together in design. These colors are across from each other on the color wheel which makes them complementary colors according to color theory. Since most brick is red, or at least has red undertones, brick homes are great to pair with a green metal roofing system.
Green Metal Roof Color Ideas
Forest Green Metal Roof
Forest Green, sometimes also known as Hunter Green, is a stunning deep hue that offers a bold choice for a metal roof and is a great option when looking for a darker green.
Sage Green Metal Roof
Sage green is a lighter colored green option that has a gray-green finish that resembles the color of dried sage leaves.
Emerald Green PBR roof
Emerald Green Metal Roof
Emerald green is a classic green color that has bright blue-green tones and is named after the precious gemstone.
Matte Classic Green Metal Roof
Matte Classic Green is a traditional darker shade of green that was created due to the popularity of matte colors being used for roofing.
The matte color tones down the boldness of the green to offer an inviting look that is less intense compared to glossy finishes. Matte roofing colors have a warm, inviting look that is elegant and not as dramatic as a glossy finish.
Green Copper standing seam roof
Do Copper Roofs Turn Green?
There is another type of metal besides steel to consider if you're looking for a green roof.
Copper roofing starts out as a traditional brown copper but overtime will form a protective patina layer to resist rust. This layer results in a green appearance. The most famous example of this is The Statue Of Liberty.
While copper is a beautiful roofing material that can last hundreds of years, it is also the most expensive type of metal roof. If you are interested in achieving the appearance of patina without purchasing an expensive material like copper, we recommend painted metal panels that are designed to look like patina.
Examples of painted metal copper panels include:
While not real copper, painted copper patina panels give a similar appearance without having to wait for the patina layer to form.
Choosing Green For Your Metal Roof Color
Green is a great color for a new metal roof that comes in a variety of shades. If you're not sure which specific green color is best for your new roof, you can now try them all out with Western States Metal Roofing's free roof color visualizer tool. With this user-friendly software, you are able to upload a photo of your home and digitally see how the roof will look in different colors and panel profiles. This will give you the best idea of what your home will look like with a green metal roof.
When you have found your favorite colors on the visualizer, request a free color sample to see the color in person.