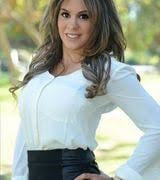 Is A Red Metal Roof Right For Me? Plus Design Ideas.
Red is the color that is most known for being vibrant, bold, and showy. It's a very popular color for cars, lipsticks, and clothing. But what about a metal roof?

Historically neutral tones are often chosen for roofing because they can blend with any color or siding type. However, neutral colors can sometimes look dull and boring. More homeowners are opting to make their roofs stand out by choosing a bold color for their roof system, and there is no roof color more bold and vibrant than red.
At Western States Metal Roofing, we manufacture metal roofing and siding panels in over one hundred unique and custom colors. We currently offer 6 unique shades of red roofing panels.
In this article, we show examples of red metal roofs and discuss why this color may be the right choice for your home. In addition, we recommend that you check out our metal roofing color visualizer, so you can see what shade of red will look best on your metal roof.
Is Red The Best Color Option For Your Metal Roof?
Red metal roofs have a vibrant appeal that is naturally attention grabbing. While it's a great color to use in certain projects, there may be better options for others.
When choosing a red metal roof, consider:
If you want your home to stand out
If red is allowed by your HOA (if applicable)
Red panels will fade faster than other colors
Will A Red Metal Roof Fade?
Unfortunately, metal roofs do eventually fade over time no matter what color it is. Red, which is a very vibrant color, fades at a faster rate than other colors.
The expedited rate of fading on a red metal roof is because:
Red is a very vibrant color

Red absorbs more energetic wavelengths

, which causes a more rapid degradation of the paint's molecular bonds.
Most reds are glossy, and matte colors fade slower than glossy finishes
While painted metal panels in any color do come with a paint warranty that covers excessive fading, a gradual loss of pigment overtime is expected and will not be covered under a warranty.
If you decide to purchase a red metal roof, we highly recommend that you purchase a PVDF paint system such as Kynar®. PVDF paint systems fade at a much slower rate versus an SMP paint system. There is also a better chalk and fade warranty for PVDF paint systems.
When considering a red metal roof, it's important to understand chalking, fading, and paint warranties. If you would like to learn more, we recommend these articles:
Analyzing Paint Warranties For Metal Roofing And Siding
Red Metal Roof House Color Combinations
Since red is a bold color that is not a neutral tone, you are probably wondering what color siding goes with a red metal roof. The best way to determine which red metal roofing and siding color combinations will look best on your house is to use a color visualizer as we mentioned earlier. From there, you can request free metal samples for the metal roofing colors that you think will look best.
Below are some of the most searched for red metal roof house color combinations. We have used our color visualizer to give an idea of what each combination looks like.
Dark Gray Siding With Red Metal Roof
Choosing a dark gray shade for your home's exterior brings a sense of calm to even out the vibrancy of a red metal roof for a perfect color pairing.
Roof: ⅞" Corrugated Country Red. Siding: R Panel Matte Charcoal Gray
Tan House Red Metal Roof
When you want to balance out bold with subtle, a tan or other neutral shade like beige works with a red metal roof.
Brick House With Red Metal Roof
Red works well with other warm and earthy tones. The red in a brick house complements a red metal roof.
White House With Red Metal Roof
White is the perfect blank canvas that blends well with any roof color. When it comes to red, a white house makes the roof color pop while still having a traditional look.
House Paint Colors With Red Metal Roof
If you like to occasionally change the color of your house with some fresh paint, you won't be as limited in color choices as you might think with a red metal roof.
Below are some house paint colors that go very well with a red metal roof:
Sand

Taupe

Gray

Denim blue

Muted Yellow

White
What Are The Most Popular Red Metal Roof Colors?
Rustic red metal roof
Colonial red metal roof
Barn red metal roof
Bright red metal roof
Crimson Red Metal roof
Rustic Red Metal Roof
A rustic red, also referred to as terracotta red, gives off the appearance of a rustic metal roof. Generally these shades have brown or orange undertones and are less vibrant than other shades of red.
Colonial Red Metal Roof
Colonial red is a deep, spiced shade of red that radiates a traditional look.
Barn Red Metal Roof
Barn red is more of a burnt-orange color that is synonymous with agricultural settings.
Bright Red Metal Roof
Bright red, or regal red, is a very bright, intense shade that is more vibrant than other red tones.
Crimson Red Metal Roof
Crimson red, or burgundy, is a richer, deeper and shade of red. If you are looking for a shade of red that is less bright, crimson is an excellent choice.
Choosing Between Red Metal Roof Colors
Red is a bold metal roof color that will make any home stand out. Red metal roof panels are available in exposed fastener panels and standing seam panels. While most red roof colors come in a PVDF paint finish, you can also find red metal panels in the more affordable SMP paint finish.
Western States Metal Roofing offers 6 different red shades in all of our roofing profiles. To see what a color looks like in person, request a free color chip today.
For a more realistic idea of what a gray metal roof will look like on your home, visit our Metal Roof Color Visualizer.
Interested in checking out other popular colors for metal roofing? We recommend reading:
Is A Black Metal Roof Right For Me? 4 Benefits + A Testimonial
Is A Gray Metal Roof Right For Me? Plus Design Ideas