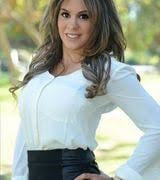 7 Best House Siding Options For 2023. Plus How Much They Cost
First impressions are everything. As someone drives up to your home for the first time, the first thing they are going to notice is your home's exterior. Even if your home is exquisite on the inside, it will leave a lackluster impression if the outside is an eyesore. This is one of the many reasons that siding is so important.
If you've noticed multiple signs of failing siding on your home, then it's most likely time to pick out new siding. Whether your siding needs to be replaced or it's just starting to look aged, new siding will give the exterior of your home a fresh makeover.
At Western States Metal Roofing, we have proudly manufactured metal siding panels for over 20 years. But when you're looking for siding for your house, you have so many more choices besides metal for your siding.
This is why we compiled the most popular types of siding into this article. You'll get an overall idea of what siding is available for your home and how much each type might cost you.
What Are The Best Residential Siding Options?
Metal
Vinyl
Brick
Wood
Stucco
Fiber Cement
Stone Veneer
Metal Siding
Metal is a popular choice for siding because of its low maintenance, curb appeal, fire resistance, and longevity. Metal siding can last 40-60 years or longer. It comes in a wide range of colors, profiles, and styles.
Metal is one of the more expensive siding options on the market. This makes it a panel that doesn't make it the right choice for everyone. While it is a durable material that can handle high winds up to 140 mph, it can be dented or scratched when hit with significant force.
Vinyl Siding
Vinyl siding is very common because of its low cost and low maintenance. It's often put directly over old wood siding and comes in a variety of styles and textures.
The downfall of vinyl is that it is less durable than many of the other options for siding. It generally cannot handle hard impact and can crack if struck with force. It can also warp or buckle if not installed properly.
Brick Siding
Bricks offer a classic and attractive appearance. It requires very minimal maintenance and is resistant to fire, mold, and rot.
Design and color options are somewhat limited with brick. It should really only be used if you are looking for a traditional brick appearance. Brick is also difficult to repair when damaged. It may not be possible to replace one brick. In this instance, the entire wall would have to be replaced.
Wood Siding
Wood siding is available in a wide variety of styles including wood planks, plywood, boards or panels, and shingles.
While wood is an attractive siding option, it requires more maintenance than many of the other materials. It can also be very high in price depending on the type of wood you choose.
Real Wood Siding Alternative
If you want the rustic aesthetic of wood without having to worry about its high cost and maintenance, there are metal alternatives to natural wood siding.
T-8 PlankWall, a metal flush wall panel, is designed to mimic the appearance of a real wood panel but is more affordable than real wood and low maintenance. Plus, there's no need to worry about the problems that often come with wood including wood warping, dry rot, mildew, and termites.
Learn more about metal siding that looks like wood:

Stucco Siding
Stucco is a mixture of cement, sand, lime, and water. As a siding material, stucco is durable, energy-efficient, and requires low maintenance.
The downsides of stucco are that it can crack and stain which significantly decreases your home's curb appeal. Stucco also requires several layers to be installed, so labor costs during installation can add up quickly.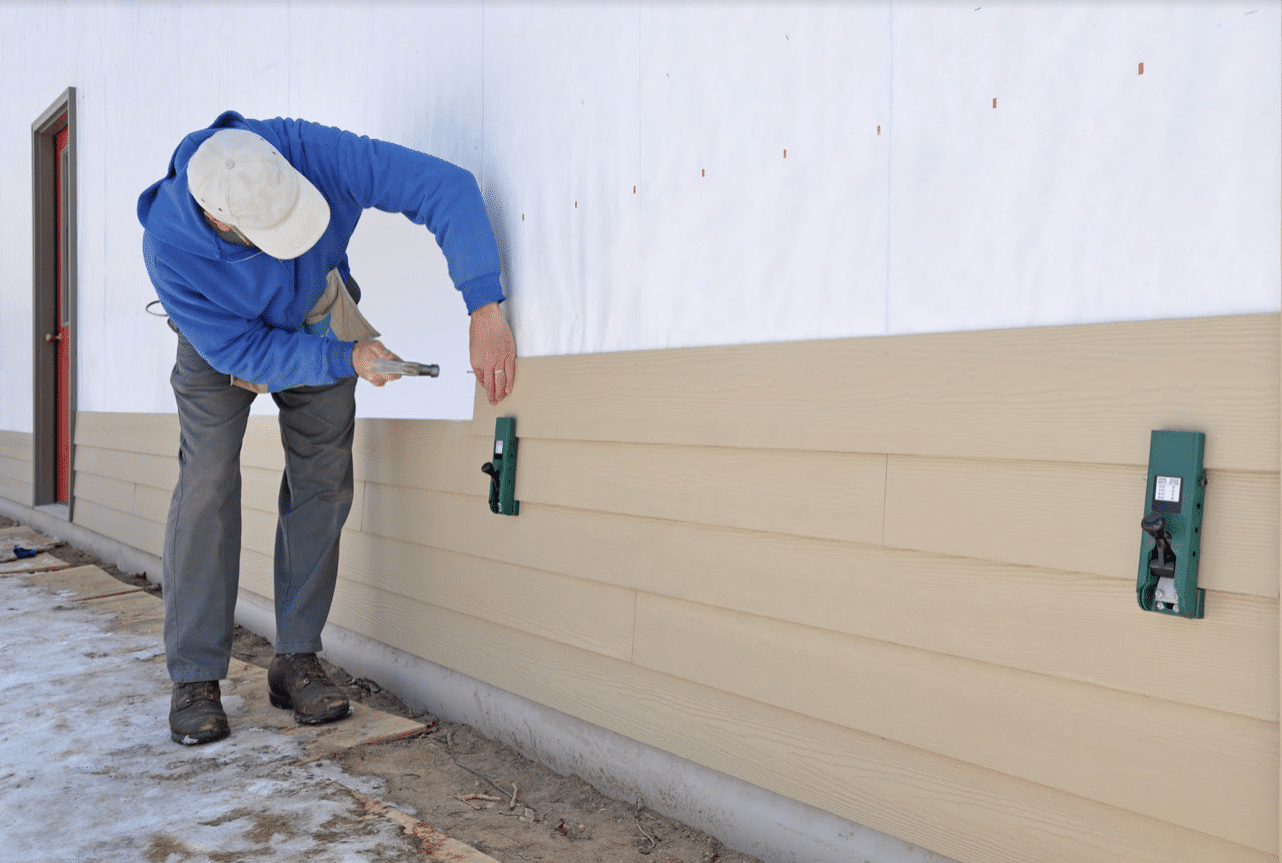 Fiber Cement Siding
Fiber cement is a newer residential siding that is durable, low-maintenance, and eco-friendly. The look of fiber cement is meant to mimic natural wood grain and is available as planks, shingles, or stucco-panel style and installed just like wood siding.
On the downside, fiber cement is one of the more expensive siding options. It is also very heavy so installation can be more expensive and requires special skills.

Stone Veneer Siding
If you want the look of natural stone without the high cost that comes with stone siding, consider stone veneer as an alternative. Often used in conjunction with a second type of siding, stone veneer is a great accent piece to enhance a home's visual appeal.
Stone veneer is made from Portland cement, iron oxides, and other aggregates used for coloring to make the final product look like natural stone. While stone veneer is not as durable as natural stone, it's still a reliable siding type that can cost up to half the amount and take less time to install than natural stone siding.
How Much Does Home Siding Cost?
There is a siding to match every budget. We have compiled price ranges for each material that can be used as a general reference. There are wide ranges within each category due to the specific material being used. The prices include installation costs unless otherwise specified.
Pricing For Metal Siding
Metal siding cost varies depending on the profile you choose.
Corrugated metal panels range from $2.00 up to $5.00 per square foot for material.
Concealed fastener panels range from $4.00- $8.00 per square foot for material.
The national average cost to install metal siding is between $3.00-$7.00 per square foot.
Vinyl Siding Pricing
Vinyl can come insulated or non-insulated.
Non-insulated will range from $3.50 to $7.00 per sq. ft. installed.
Insulated will range from $5.00 to $12.00 per sq. ft. installed.
Pricing Of Brick Siding
When choosing brick it's important to note that you are usually choosing brick veneer siding. Brick veneer is lighter, easier to install, and more affordable.
It's uncommon for homes to use solid brick anymore because of the expense.
Brick veneer can range from $4.00 to $10.00 per square foot for materials only.
Real, solid brick can range from $20-$50 per square foot installed.
The Cost Of Wood Siding
Plywood is the most affordable wood siding. $3.50 to $7.20 per square foot installed.
The most common type of wood siding is Cedar lap siding and ranges from $5 to $10 per square foot installed.
Cedar shingles are the most expensive type of wood siding. They can range anywhere from $6.50 to $13.75 per square foot installed.
The Cost Of Stucco Siding
Stucco siding costs between $7.00-$9.00 per square foot installed.
The Price Of Fiber Cement
Fiber cement is roughly $10.00-$12.00 per square foot installed.
Stone Veneer Siding Cost
Stone veneer averages between $14.00 to $22.00 per square foot installed.
What To Consider When Choosing Your Home Siding
When picking out your home siding, ask yourself the below questions:
What is my budget for this project?
Is having a low maintenance siding important to me?
What material would look best with the rest of my home?
Can my new siding be put over my old siding?
If you are interested in metal siding, check out the below articles to learn more about choosing the right metal siding for your home:
What Is Metal Siding? The Biggest Pros And Cons
What Gauge Should I Use For Metal Siding?