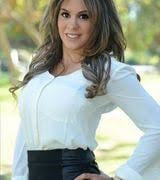 Hardie Board Fiber Cement Siding vs. Metal Siding: What's Best For Your Home?
If you're building or renovating a home, the siding you choose plays a vital role in your home's appearance and functionality. From cedar shingles to vinyl siding, a quick search online proves there are many different siding options to choose from.
When you're looking for a strong, durable siding material, it's common to narrow your choices down to Hardie Board, which is a fiber cement siding, and metal siding.
At Western States Metal Roofing, we've been manufacturing metal roofing and metal siding panels for over two decades. While we do not sell Hardie Board, we have worked with many contractors and homeowners over the years that have decided between these two materials for siding replacement. We know metal siding isn't right for every project and it's important to consider all your options.
We go over the differences between the siding materials so you can choose which siding is best for your project.
What Is Hardie Board?
Hardie Board, also known as Hardie plank or Hardie siding, is a fiber cement siding product made by James Hardie® that is made up of cement, sand, and cellulose fibers. It's made in a variety of color and style options and comes with a 30 year limited warranty.
Fiber cement siding is quickly gaining popularity with roughly 15% of new homes being cladded with the material. It's favored by architects because it's a material that helps to keep cost down while not compromising aesthetics.
James Hardie®, the maker of Hardie Board, is a brand name that has a long and successful history behind it in the construction world. Like brand names in any industry, you can expect to pay more just for the name. While some swear by the quality of Hardie Board, keep in mind that there are generic fiber cement siding options on the market that are more affordable if brand names are not important to you.
How Much Does Hardie Board Cost?
Hardie Board costs anywhere from $6.50-$12.50 per square foot installed.
How Much Does Hardie Board Weigh?
Hardie Board is very heavy, weighing about 3 lbs per square foot. It's a labor intensive product to install, which adds to its cost.
Why Use Hardie Board
Durability
Mimics The Look Of Real Wood
Long Warranty
Appropriate For Coastal Installations
Durability
Hardie Board is a thick, strong material that can withstand storm conditions including snow, hail, and high winds. It's also resistant to rotting, pests, and moisture. It will not swell or warp when exposed to rain or snow.
When choosing your metal siding panels, remember that the thicker the metal gauge, the most durable the metal.
Mimics The Look Of Raw Wood
Raw wood has a beautiful aesthetic to it, but between potentially rotting or becoming termite infested, it can be difficult to maintain. Hardie board eliminates these problems while still giving you the look of wood in a large variety of colors.
Long Warranty
Hardie Board comes with a 30 year limited warranty, one that is even transferable. Many siding warranties reduce coverage as time elapses, but this one does not as it is a non-prorated warranty.
Appropriate For Coastal Installations
Homes that are on the coast are faced with salty air that can cause corrosion on certain materials. Hardie Board is compatible with these marine environments and can withstand being exposed to the coastline conditions without any issues of rusting.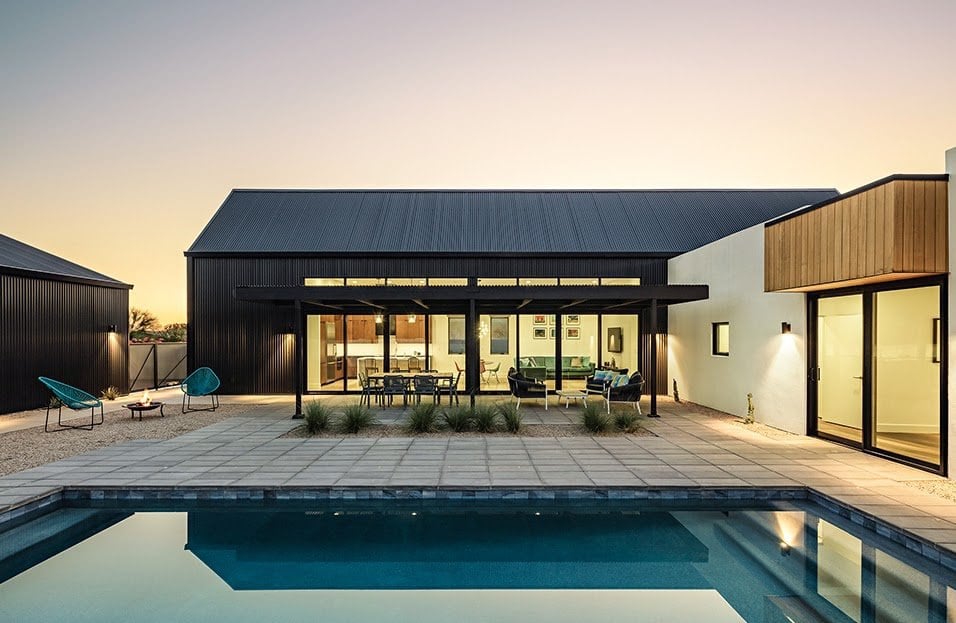 Matte Black® 7/8" Corrugated Metal Siding
What Is Metal Siding?
Metal siding, also called wall cladding, is a system of metal panels that cover the exterior side of a wall of a residential or commercial building.
The term "metal siding" is usually used to refer to steel, however you can also find metal siding panels made from:
How Much Does Metal Siding Cost?
The cost of metal siding depends on which metal you use but can range from about $3.00- $8.00 per square foot installed.
Aluminum siding costs about $3.00 to $6.00 per square foot installed.
Steel siding costs about $4.00 to $8.00 installed.
Factors That Determine The Material Cost Of Metal Siding
The material cost of metal siding will vary based on:
Thickness Or Gauge Of The Steel
Type Of Material
Paint Finish
Size Of The Job
Fluctuations In The Steel Market
Metal Panel Profile
For a full breakdown of the cost of metal siding, we recommend reading:
How Much Does Metal Siding Cost?
Why Use Metal Siding
Durability
Low Maintenance
Fire Resistance
Curb Appeal
Durability
Metal is one of the strongest siding products available. This type of siding can withstand the worst weather conditions including heavy rain, snowfall, and gale-force winds and still remain intact.
Low Maintenance
One of the biggest benefits of metal siding is its low maintenance. With proper installation of metal siding, very minimal maintenance is needed other than cleaning it occasionally to keep up its appearance.
Fire Resistance
A metal-clad home makes it more resistant to catching on fire. This makes it an excellent siding choice for homes in areas that are prone to wildfires or lightning storms.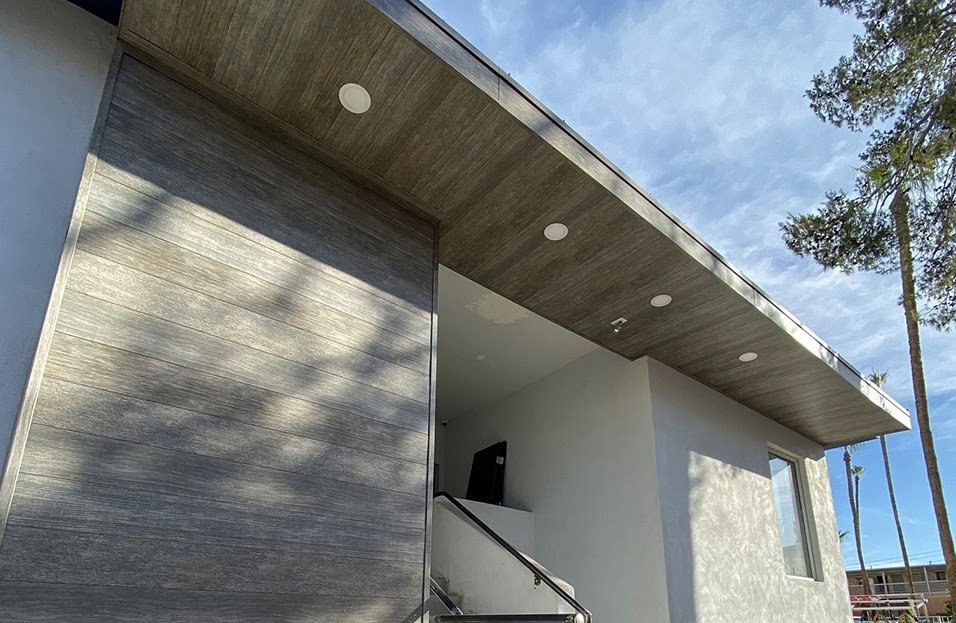 T-8 Plankwall Metal Siding
Curb Appeal
Desired appearance is always subjective but many agree that metal siding adds curb appeal and can be used as vertical siding or horizontal. If you are interested in the look of raw wood, like Hardie Board, metal siding is made to mimic the look of authentic wood.
If you are open to design options, metal siding also comes in many different colors, profiles and styles.
Hardie Board vs. Metal Siding: The Biggest Differences
Hardie Board Requires More Maintenance Than Metal Siding
Metal siding is a "set it and forget it" type of siding when it comes to its aesthetic. On the other hand, hardieplank siding needs to be repainted every 15 years. When Hardie Board gets to this point, it can look so worn out that some homeowners are torn between choosing to have the Hardie Board siding repainted or replaced.
Hardie Board Installation Costs Are Higher Than Metal Siding
Hardie Board is a heavy material with a more labor intensive siding installation than metal. This results in a higher cost for installation.
While some types of metal siding can be appropriate for DIY installations, it's never recommended to install Hardie Board yourself. Instead, hire a licensed siding contractor with experience using James Hardie® products.
The Material Cost Of Hardie Board Is More Than Certain Types Of Metal
The price range for metal varies depending on which type of metal you choose. However, the most common types of metal siding, steel or aluminum, are more affordable compared to Hardie Board.
All Hardie Board Is Compatible With Coastal Climates
While Hardie Board is a siding option that is compatible with the salt air of a coastal environment, not all types of metal siding are.
While aluminum, copper and zinc are corrosion-resistant metal materials, steel is not and should never be used on the coast. The salt in the air will cause steel siding to rust and fail prematurely.
For more information on the types of metal materials that are compatible and can be used as siding near the ocean, we recommend reading:
Metal Roofing In Coastal Areas: Best Materials To Use Near The Ocean
Start Your Siding Project
Hardie Board and metal are both long-lasting, durable siding materials that are highly customizable for your home's exterior. The choice comes down to which will best achieve the aesthetic you desire for your home.
If you are interested in the style of metal siding, Western States Metal Roofing offers siding in many different colors and profiles.
Discover the different types of metal siding by reading:
The 5 Best Metal Siding And Wall Panels. And What You'll Pay
For more information about metal siding that looks like wood, we recommend reading:
How To Get A Wood Siding Look With Metal
Thinking you need new siding but not sure? Find out the signs to look out for by reading:
6 Telltale Signs Your Home Needs New Siding