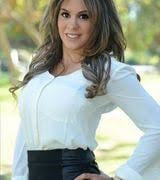 How To Get A Wood Siding Look With Metal: T-8 Plankwall®
Are you looking for a natural look for your home? Wood siding has a classic aesthetic that is often used in architecture. However, maintaining real wood can be more of a hassle than it's worth. If you want the look of wood without the maintenance, turning to a metal finish that looks like wood is an excellent alternative.
At Western States Metal Roofing, we carry metal panels that replicate a variety of different finishes. Our most popular is T-8 Plankwall®, a metal siding panel that is designed to look like wood. The first wood replicated metal panel, Distressed Wood®, was so successful that an additional T-8 Plankwall® color called Walnut Wood was made and is currently also available.
In this article we will teach you:
What Is T-8 Plankwall®
Benefits
Uses
Cost
Available Colors


What Is T-8 Plankwall®
T-8 Plankwall® is a metal siding that is designed to look like wood. It arrives ready - meaning no maintenance like cutting, staining, or painting is required.
The panels are produced with 24-gauge metal and can be installed vertically or horizontally. The concealed fastener panels are 1 inch high, 8 inches wide face and 1 foot to 45 feet long. They consist of formed metal sheet with vertical panel edges, with flush joints or reveal between panels. The reveal measures 7.75" face with .25 reveal.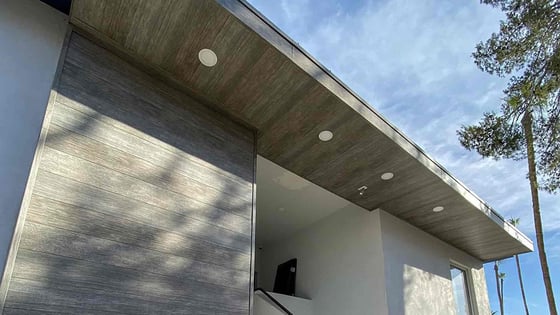 What Are The Benefits Of Using T-8 Plankwall®
There are many benefits to using metal that looks like wood, as opposed to authentic wood.
No Maintenance Required
Once installed, there is no necessary upkeep for T-8 Plankwall®.
Rot-Resistant
Unlike wood, metal will not rot.
Fire-Resistant
Like all metal panels, T-8 Plankwall® is a non-combustible, fire-resistant Class A material.
No Wood Warping
Wood warping, or wood changing shape unevenly as a result of moisture, is not only visually unappealing but can also be dangerous. Using metal eliminates this risk.
No Termites
Not using traditional wood avoids any issues with termites, as they cannot penetrate through metal.
Cost-Effective When Compared To Authentic Wood
When you take labor, material, and maintenance costs of wood into account, metal is a more cost-effective material compared to wood.
Paint Warranty
Painted panels come with a 40-year limited paint warranty. On the contrary, authentic wood does not come with any warranties.
Arrives Ready To Install
Unlike real wood, T-8 Plankwall® arrives ready without any preparation required before installation. This means that no cutting, painting, or staining is needed.
The Uses For T-8 Plankwall®
There are different ways T-8 Plankwall® panels can be used. They can be installed either vertically or horizontally. Since this siding is made for interior and exterior applications, use as an interior accent wall, exterior siding, or even fencing is possible.
Both new T-8 Plankwall colors are offered in Cool Tech® 500 PVDF finish. The panels have a width of 8", the same as real wood planks, and lengths that vary from 1' to 45'.
They are easy to install for vertical or horizontal use with concealed fasteners for wall, soffit, and fascia.
Check Out Our Trim & Flashing For T-8 Plankwall®
T-8 Plankwall® Cost
T-8 Plankwall® costs between $8.00- $11.00 per square foot for Distressed Wood and Walnut Wood. Burnt Wood costs $5.00- $6.50 per square foot.
Available T-8 Plankwall® Colors
T-8 Plankwall® comes in three distinct colors.
Distressed Wood Series®
The Distressed Wood Series® is designed to mimic reclaimed wood. The panel is designed with four distressed wood patterns, each grain pattern replicates wood lines from different wood types.
Walnut Wood
Walnut Wood is a panel that is designed to replicate repurposed wood in a natural brown finish. Walnut Wood has some diversity to it. Similar to the Distressed Wood Series®, these panels feature four different patterns. All the patterns are incorporated into each panel that blends well together to prevent a repetitive aesthetic.
Burnt Wood
Burnt Wood® is a siding panel that is designed to replicate the rich, charred wood appearance of the Shou Sugi Ban. Using this metal panel enables you to have achieve the strikingly dark aesthetic of burnt wood without having to do the time consuming, potentially hazardous wood preserving process involved with Shou Sugi Ban. In addition to T-8 Plankwall®, Burnt Wood® is also available in a variety of exposed and concealed fastener metal siding panels.
Should I Use T-8 Plankwall®
When looking to incorporate a wood look into your interior or exterior design without having to do any labor or maintenance to materials, T-8 Plankwall® is a great solution.
Western States Metal Roofing now makes T-8 Plankwall® in two different colors that can add a striking aesthetic to your next project.
Continue on to learn more about T-8 Plankwall® including product specifications and installation information.