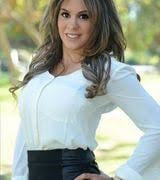 Metal Roofing In Coastal Areas: Best Materials To Use Near The Ocean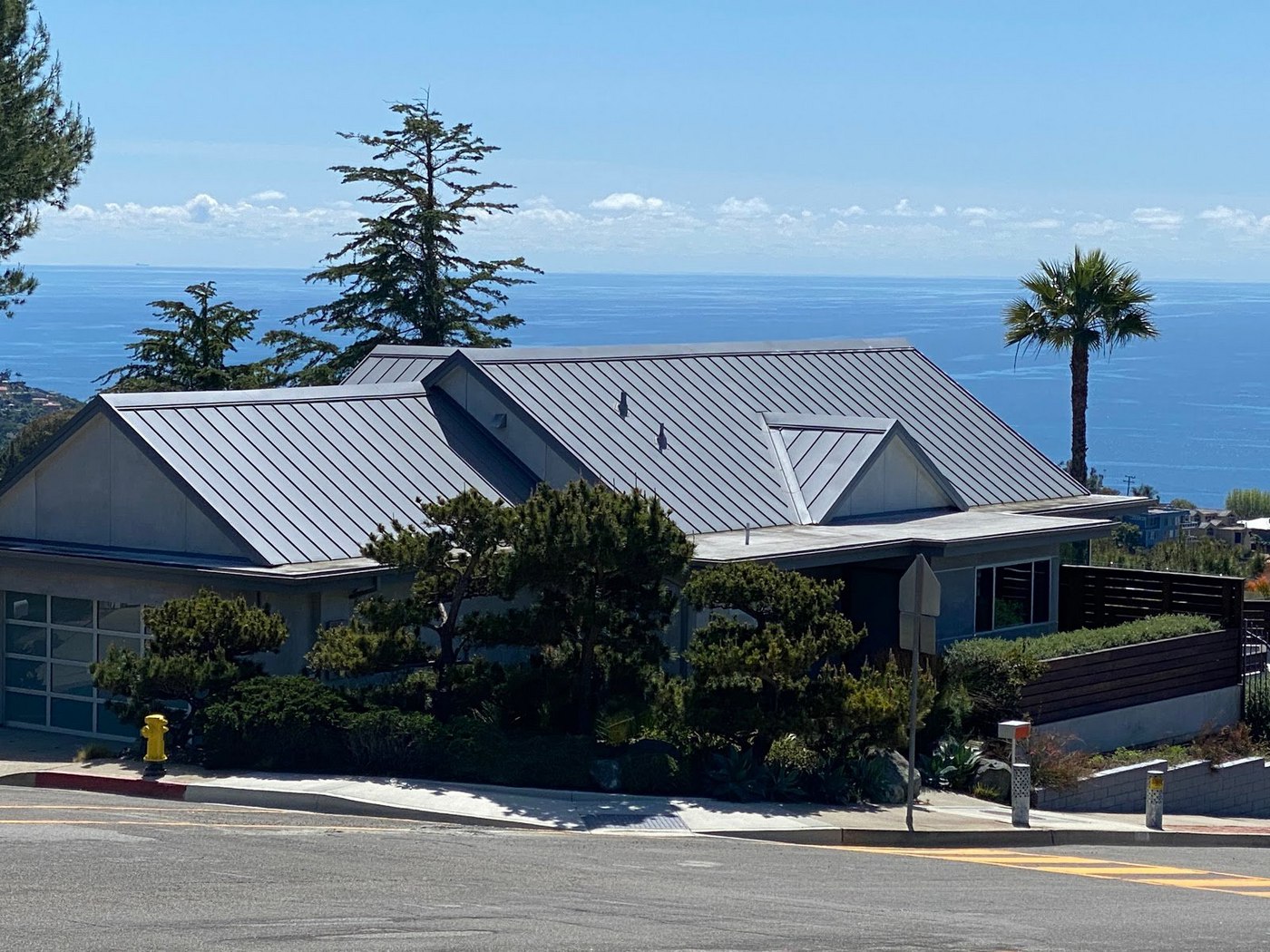 There are a lot of benefits of living near the ocean, from beautiful views to breathing in the fresh ocean air. Unfortunately, that same air can also be disastrous when it comes in contact with certain types of metal. Salt air causes corrosion, or rusting, which can cause a metal roof to fail prematurely and need to be replaced.
Metal corrosion is most pronounced on coastal homes within 3,000 feet of the ocean. However, to err on the side of caution, we recommend any homes within a mile of the coast using only coastal appropriate metals to avoid the possibility of rusting (for frame of reference, one mile is 5,280 feet).
At Western States Metal Roofing, for years we've manufactured metal roofing and siding panels for contractors and homeowners with waterfront properties and understand why this is a big concern.
The potential for metal roofing problems near the ocean problems go far beyond corrosion. Any type of roofing material used in coastal regions should be resistant to:
Flood damage
Wind damage
Wind-driven rain
Moisture
Rotting and decay
Flood/Water Damage
Wind Damage
For this reason, it's crucial to use materials that have the durability to handle this harsh climate.
In this article, we discuss the best roofing material for coastal homes. We will dive into the 4 types of metal that are recommended for use on your coastal home's roofing or siding. By the end of this article, you'll understand your metal roofing options and be able to protect your coastal home from corrosion.
What Are The Problems For Metal Roofing Near The Ocean?
Corrosion
Exposed Edges
Color Fade And Chalking
Corrosion
The biggest issue metal faces on the coast is the threat of corrosion. The salty air causes rapid corrosion when it comes in contact with the wrong type of metal. If a roof or siding starts to rust, it will not function properly and has to be replaced.
Exposed Edges
If the paint is scratched or the material is cut and has an exposed edge it can corrode. You never want to have exposed edges and should repair them immediately.
Color Fade And Chalking
If using a painted panel, the chance of color fade will always be an issue. Coastal regions tend to get more sun exposure as well as water reflection, both of which increase the chance of color fade and chalking.
Using a PVDF paint system helps to keep your roofing or siding looking bright and vibrant for a longer period of time.
What's The Best Type Of Metal Roofing In Coastal Areas?
Aluminum (raw or with PVDF paint system)
Copper
Stainless Steel
Zinc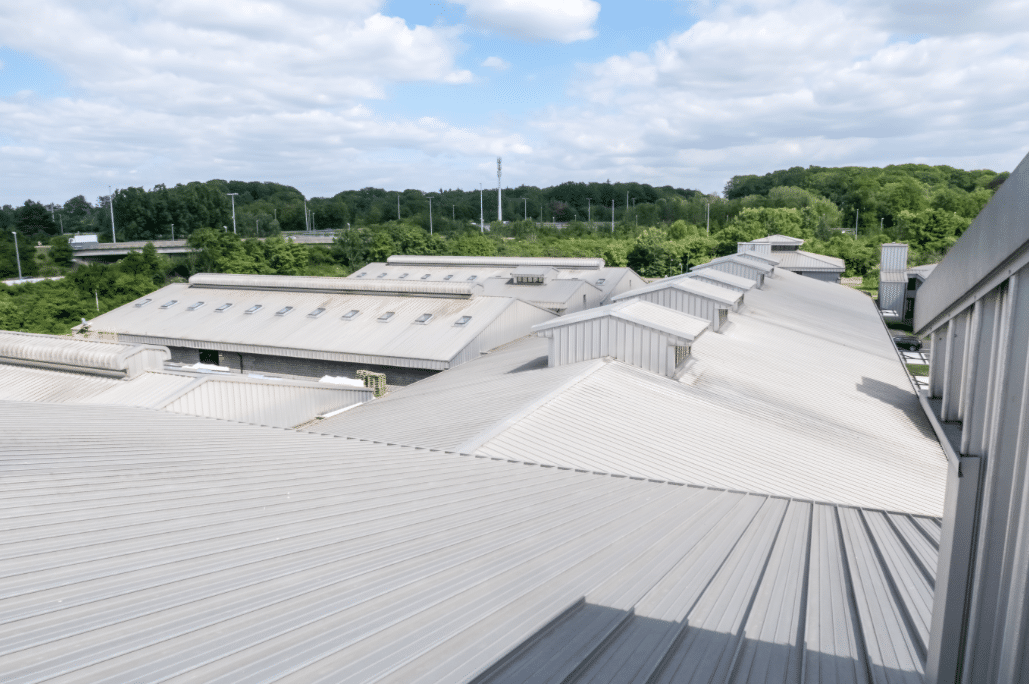 Coastal Metal Roofing Materials: Aluminum
Aluminum is compatible with coastal climates because it doesn't rust. Rust is actually iron oxide and most aluminum already has very minimal amounts of iron. As a result, the sea salt spray from the water will have a lesser effect on the aluminum substrate.
If you are familiar with aluminum, you may know it's a very lightweight material. In fact, it's the most lightweight roofing material on the market. So does that mean it wouldn't be good on coasts that regularly deal with high winds? No, just because aluminum is light does not mean it's weak.
Aluminum is actually a very durable material. The strength to weight ratio is higher for aluminum than the other types of metals used for roofing. Basically, it's just as strong or stronger than other materials that are heavier.
For a deeper dive into aluminum roofing panels we recommend:
Aluminum Roofing: The Pros And Cons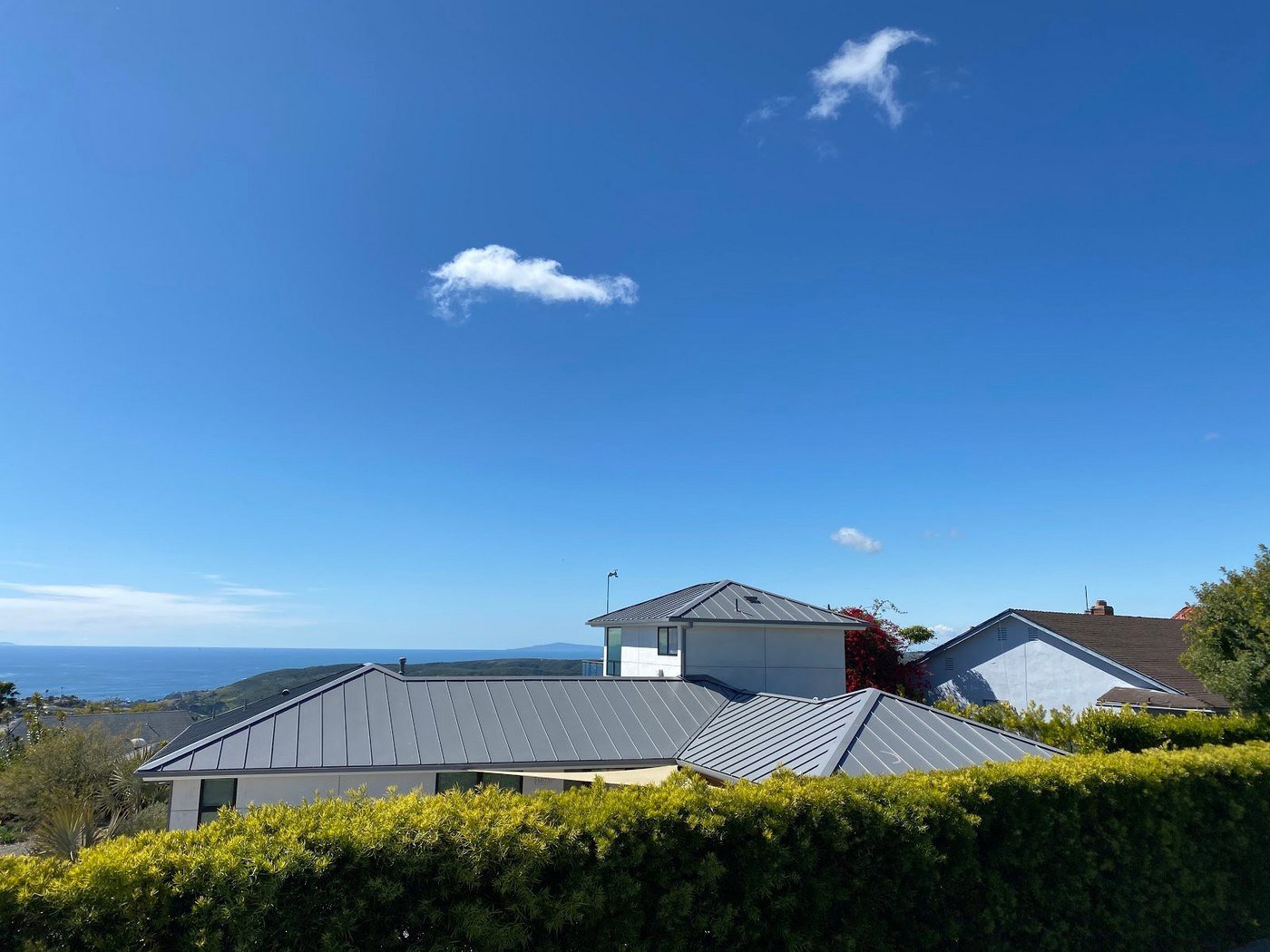 Choosing The Right Paint For Aluminum Roofing In A Marine Environment
If you're looking for a roof with some color, panels painted with the PVDF paint system should be used near the coast. This premium type of coating consists of one of the strongest bonds known, called the carbon-fluorine bond. This chemical structure gives it the ability to have extra resistance to the saltwater and the additional coastal UV exposure.
For coastal metal roofing applications, PVDF is most commonly used on aluminum panels for maximum corrosion resistance. If you have looked at painted metal panels before, you were most likely looking at panels made from steel. Keep in mind that there is less of a demand for aluminum panels compared to steel panels.

This means that there is also less of a demand for painted aluminum panels. This affects the variety of colors that you'll have to choose from. As long as you are looking for a standard color, like green, tan or gray, and not a specific shade of a color, it will be available in aluminum.
How Much Do Aluminum Roofing Panels Cost?
Corrugated Aluminum Panels (materials only) - $2 to $4 Per Sq. Ft.
Standing Seam Aluminum Panels (materials only) - $4 to $6 Per Sq. Ft.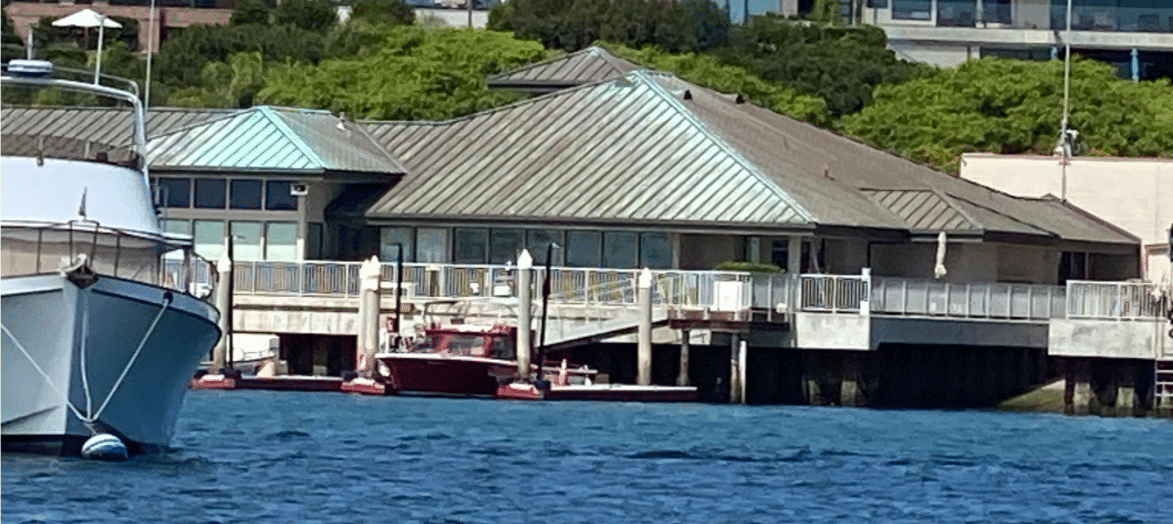 Coastal Metal Roofing Materials: Copper
If you're wondering what happens to copper near the water, look no further than The Statue of Liberty. Once a shiny copper penny color, it has since turned to the famous green patina color that we all recognize today.
Saltwater expedites the patina process on copper, making it occur much faster than if the same copper were inland. Since the statue has been around for centuries, it attests to the strength that copper possesses from its protective layer.
While copper is an excellent corrosion-resistant material that is also striking to look at, it is certainly not for every budget. In fact, copper is the most expensive metal roofing material. However, it is also the longest lasting material. Referring back to The Statue Of Liberty example, copper has been known to last hundreds of years. If you are able to pay the high upfront cost, your investment will pay off in the long run.
For a deeper dive into copper roofing panels we recommend:
Everything You Need To Know About Copper Roofing
What Do Copper Roofing Panels Cost?
Coastal Metal Roofing Materials: Stainless Steel
Stainless steel can be an excellent material to use on the coast. The catch is that stainless steel is not readily available as a metal roofing panel. It's expensive and hard to paint in small quantities. Furthermore, the material is tough on roll forming equipment which makes it difficult to find a metal roofing manufacturer that will make you stainless steel panels.
Even if you wanted to use stainless steel panels on your project, it's doubtful that you could find a supplier to furnish the materials at a reasonable price. Copper or zinc would likely end up being cheaper than stainless steel.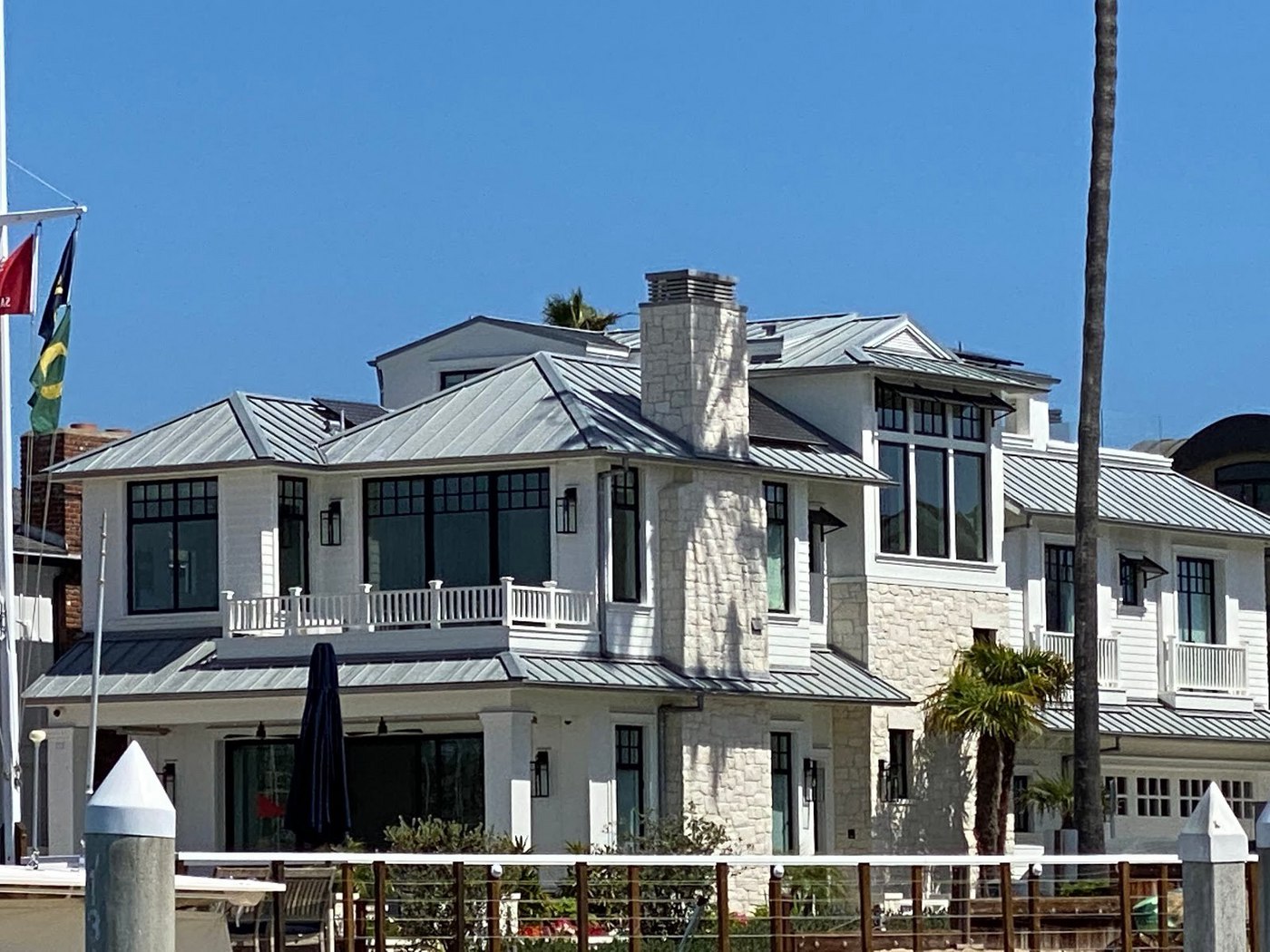 Coastal Metal Roofing Materials: Zinc
Zinc has an attractive finish that performs well and lasts a long time in coastal environments. While zinc will last longer if it's inland than on the water, you can still expect coastal zinc to last 60-80 plus years.
Zinc is also likely to develop permanent staining from the saltwater overtime that looks like white streaks. Since zinc is usually a darker gray, the streaks are usually pretty apparent.
For a deeper dive into zinc roofing panels we recommend:
What Is a Zinc Roof? Pros, Cons, And Alternatives
What Do Zinc Roofing Panels Cost?
Zinc is an expensive type of metal roofing material. On a smaller project, such as a metal roof on a typical beach house, it will cost more than copper. On a larger project, zinc will cost slightly less than copper.
Corrugated Zinc Panels (materials only) - $9 to $12 Per Sq. Ft.
Standing Seam Zinc Panels (materials only) - $12 to $14 Per Sq. Ft.
How Metal Roofing Offers Protection From Hurricanes
Coastal areas are prone to disastrous weather. When an area is hit by a hurricane, significant damage can occur to all structures including:
The strength of metal provides protection during intense storms. Roofing and siding panels made from metal can handle high wind gusts up to 140 mph.
When standing seam metal roofing panels are used (which we recommend for coastal regions), the system has maximum weathertightness which will help prevent water seeping through that results in leaking and water damage.
Maintenance Of A Metal Roof Along The Coast
All types of metal roofing are known for being low maintenance. Roofs being on the coast luckily doesn't change it's maintenance requirements.
The panel warranty will specify what maintenance is required to stay valid. Generally, an annual or bi-annual cleaning is required for coastal metal roofs and documentation may need to be provided depending on the warranty.
When To Use Metal Panels In Marine Environments
Aluminum is a heavily preferred choice on the coast due to its compatibility with marine climates. The specific type of metal to use really depends on the specifics of your project.
Never use steel roofing.
Metal roofing panels that have a steel substrate are not intended for coastal areas and will corrode when exposed to a salt laden environment.
Is there a budget for your coastal metal project?
Aluminum is the most affordable metal material that is also corrosion resistant and recommended for use on the coast. Copper and zinc is better than aluminum, but will cost double to triple the price of aluminum.
Do you want to use metal panels that are painted?
Aluminum panels are painted with the PVDF paint system. These coastal metal roofing panels are the preferred choice as they are readily available and less expensive.
Are you looking for the longest-lasting metal?
Metal is known for having a long lifespan. All the materials discussed in this article will provide excellent longevity. However, copper and zinc are the longest lasting metal materials as they can last over a century.
Aluminum is the best choice when you are looking for the most affordable metal that is compatible with the coast. At Western States Metal Roofing, we manufacture aluminum panels in PVDF colors that will be perfect for your coastal application.
View the colors available by looking at our standard PVDF color card.
Request a sample of your favorite colors.
If you're ready to get started on your project, request a free quote today.