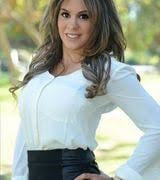 Farmhouse Metal Roof: Best Panels And Colors For Farmhouse Design
Farmhouses have become one of the most popular architectural styles of today. There are several features that have become synonymous with farmhouse architecture: white paint, simple landscaping, a wraparound porch, and of course, a metal roof.
At Western States Metal Roofing, we proudly manufacture metal roofing and siding panels in over 100 colors and finishes to maximize our customers' design options. When you are choosing a metal roof for a farmhouse design, there are certain roof profiles and colors that work best.
In this article, we go over the best panels and colors for your farmhouse metal roof to help you narrow down your design options.
Why Metal Roofing Is Popular For Farmhouse Style
The reason metal roofing is so commonly used with this architectural design style is found within the history of farmhouses. These types of residences initially became popular in the US in the 19th century and were set in rural areas so that farmers could increase productivity and arrive to work earlier by living in close proximity to the farm.
The homes during this time were built solely for survival and function and so the farmhouse exterior was simple in order to make construction fast. Tin was the metal commonly used for roofing at the time because it had a low cost and was lightweight, making it an easy material to work with.
Fast forward to today and steel has replaced tin as being the most common metal used for roofing. The style of metal roofing has also evolved into different panel profiles, such as standing seam, and the color choices have massively increased.
Though metal roofing styles have become more updated, the idea behind a farmhouse metal roof is still the same: a simple look that is low maintenance and durable.
Metal roofs on contemporary farmhouse style homes pay homage to the style's humble beginnings and represent the simplicity of the time period that it originated from. However, modern farmhouses now have a metal roof's aesthetics as more of a top priority which is why they now come in many different design options.
While asphalt shingle roofing is also used with farmhouses, metal roofs are often preferred to give the style a more authentic look.
Best Metal Panels For Farmhouse Design
⅞ Corrugated
Standing Seam
R Panel
7.2 Panel
Farmhouses With ⅞ Corrugated Metal Roofing
The rounded, wavy appearance of ⅞" corrugated has a rustic look that originally was only used in agricultural or commercial settings. Corrugated roofs are now used in residential applications as well and have a country look that is best used with farmhouse style.
Besides it's rustic appearance, ⅞" corrugated is a great roofing choice for a farmhouse as it's a lower cost, exposed fastener panel that has a more simple installation than standing seam roofing.
Standing Seam Metal Roof Farmhouse
The clean lines and streamlined look of standing seam metal roofing is a blend of simple and sophisticated that has made them popular with modern farmhouse style, an updated and contemporary take on classic farmhouse style. Though they are the most expensive option in this article, standing seam panels are often preferred for their superior quality and appearance
Ranch and farmhouse style homes often have open purlin systems and require long runs, making them an excellent fit with standing seam panels.
R Panel Metal Roof Farmhouse
R Panel has a traditional farmhouse look because it's used most often in agricultural settings. When looking for a classic rustic style that even more affordable than ⅞" corrugated, R Panel is an excellent choice.
7.2 Panel Metal Roof Farmhouse
The symmetrical trapezoidal design of 7.2 Panel makes it both aesthetically pleasing and durable for farmhouse designs, as it's the strongest exposed fastener panel with superior load and span capacities.
What Are The Best Farmhouse Metal Roof Colors?
White
Black
Gray
Green
Red
Galvalume/ Galvanized
White Farmhouse With Metal Roof
White is the most popular siding color for farmhouses. The reason dates back to the origin of farmhouse style: the homes were actually whitewashed with a mixture of lime, water and salt as it was cheaper than paint and helped prevent mildew from growing. The tradition of white farmhouses has carried on today and is preferred for it's classic, clean aesthetic.
A metal roof in a darker color visually pops on a white farmhouse and creates a nice contrast without being overwhelming. However, white on white (white siding with a white metal roof) is a completely different approach that looks just as stunning. The overall white aesthetic is clean, modern, and simple.
Farmhouse Black Metal Roof
Black metal roofs are very popular in contemporary architecture. When looking to achieve a modern farmhouse look, which is an updated take on the farmhouse style, black is an excellent metal roof color choice.
Farmhouse With Gray Metal Roof
If black is too extreme for you, a gray metal roof offers a similar contrast with a lighter colored farmhouse but is less intense.

Farmhouse With Green Metal Roof
If you are looking for a bolder color choice, green roofs look great on farmhouses and often become the focal point of the property.
Farmhouse With Red Metal Roof
For a traditional farmhouse look with a pop of color, a red metal roof on a white farmhouse has a classic barn inspired style.
Farmhouses With Galvalume/ Galvanized Metal Roofing
While galvalume and galvanized metals finishes are important to mention as their looks are synonymous with classic farmhouse style. Their shiny surfaces look similar to the tin roofing that was used on original farmhouses. While the surface might be too shiny for some, they are a great finish choice when you want a truly rustic looking farmhouse.
For residential applications, galvalume is more common than galvanized metal. It is slightly less shiny and more durable. Galvalume features a coating of zinc, aluminum, and steel which gives superior corrosion resistance.
Another advantage to using galvalume is that it is more affordable than a painted panel. Galvalume panels run anywhere from 25-50% less than a painted panel depending on gauge and paint system.
Choosing The Right Metal Roof For Your Farmhouse Style
When looking for the right metal roof panel or color for your farmhouse property, you may want to see what your choices will look like on your roof before you buy it. Luckily with our free roof visualizer, now you can.
Upload a photo of your home and virtually try out different roof colors and profiles to see how they will look.
Once you have found colors you like, request a free color chip to see the color in person.