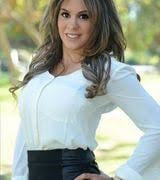 Can You Put Solar Panels On A Metal Roof?
Consumers have a larger focus on environmental sustainability more than ever before. It's being forecasted that solar installations will increase by 40% between 2023 and 2027 because of the Inflation Reduction Act (IRA). Between energy savings and a federal solar tax credit, there are extra incentives for homeowners to go solar if they haven't already. Before you can do that, you have to think of the logistics of how the solar panels will affect your roof
As manufacturers of metal roofing panels, we at Western States Metal Roofing are often asked if you can put solar panels on a metal roof. The short answer is yes, you can put solar panels on a metal roof. However, there are some things to know first.
In this article, we discuss the benefits of solar panels and how to use solar panels with metal roofing.
The Benefits Of Solar Panels
Lock in electricity rate
Large tax rebate
Increased home value
Good for the environment


Lock In Electricity Rate
Electricity rates have surged in recent years and the trend of higher electricity bills are projected to continue. However, electricity rates can be locked in when installing solar panels through a solar rate plan. This brings tremendous savings over the course of solar panel's 25-30 year lifespan, as electricity rates increased 14.3% alone in 2022.
Federal Solar Tax Credit On Solar Panels
When it comes to tax credit, there has never been a better time to go solar. In 2022, The Inflation Reduction Act (IRA) was passed which offers a 30% solar tax credit on solar photovoltaic (PV) panels.
The Federal Solar Tax Credit covers 30% of the following:
Cost of solar panels

Installation labor cost

Cost of solar equipment (wiring, mounting hardware)
Solar batteries or other power storage equipment (with a capacity rating of at least 3 kWh)
Sales tax (if applicable)


Solar Panels Can Increase Home Value
Solar panels are considered an upgrade on a home because of the energy savings they bring. Zillow has found that homes with solar panels can sell for up to 4% more than homes without them.
Solar Panels And The Environment
Solar energy has numerous benefits for the environment including reducing greenhouse gas emissions, improving air quality and reducing water use.
What Direction Are Solar Panels Installed On A Roof?
Of course solar panels go on the roof, but where on the roof? It varies on the conditions of each location, however, south facing provides the most efficiency and is usually the preferred direction. Panels may also be installed facing west or east, with many installers avoiding the north side of the roof as the efficiency is lessened.
Do Solar Panels Need To Be Maintained?
Solar panels are low maintenance. Once installed, generally the only maintenance needed is an annual or even bi-annual solar panel cleaning, which many installers will offer as a separate service.
Solar Panels On A Standing Seam Metal Roof
Metal roofing panels are very compatible with solar panels. We recommend they be used with standing seam panels. This is because these roofing panels don't require any holes to be made in the roof when securing the solar panels.
A standing seam panel features vertical ribs at the panel edges that a solar mounting system can attach to without the need for making penetrations. Any penetrations in a roof's surface can compromise its weathertightness and leave the roof susceptible to leaking. Standing seam is not only the most compatible among metal roofing panels, but one of the most solar panel compatible roofs in general.
If you have a corrugated metal roof, solar panels can still be attached with mounting brackets. However, the brackets will be attached directly to the panels with fasteners that will penetrate the corrugated metal panels.
Solar Panels And Standing Seam Panels Life Expectancy
An added benefit of using a metal roof is that your roof will outlast your solar panels. Industry standing solar panels have an average life expectancy of 25-30 years whereas standing seam metal roofs can last 40-60 years or possibly longer.
This is beneficial because you don't have to worry about removing and reinstalling your roof after the solar panels need to be replaced.
Can You Put Solar Panels On Corrugated Metal Roofs?
Solar panels can be used on corrugated metal roofs, however, the roof will need to be penetrated with screws along with sealant to cover the holes. It's extremely important that the proper sealant is used, otherwise this will result in leaks as water will be able to seep through the penetration.
Creating penetrations in the roof can potentially void a corrugated metal roof warranty, depending on the manufacturer. Be sure to check the manufacturer warranty of the panels prior to moving forward on a solar panel installation.
Solar Mounting Systems For Metal Roofs
A solar mounting system is a device used to attach solar panels to your roof without making any alterations to your roof. With a solar mounting system, you don't have to worry about compromising the roof manufacturer's warranty or creating any permanent damage to the roofing system.
Each solar mounting system can be easily retrofitted to your existing or new metal roof. Below are examples of solar mounting systems.
S-5 PVKIT™ is designed to withstand severe conditions and provide a simple installation. It features a groundbreaking new mounting disk with twelve nodes designed to ensure module-to-module conductivity.
S-5 PVKIT™ 2.0
S-5 PVKIT™ 2.0 is designed to save you time and money. It comes pre-assembled with MidGrab or EdgeGrab for a more efficient installation that eliminates several installation steps.
SolarFoot™ is the perfect accessory to use if you plan on installing solar panels on exposed fastener roofing.This bracket serves as a pedestal for L-Foot attachment of rail-mounted solar mounting systems.
Solar Mounting System Cost
A solar mounting system makes up 10-25% of the total cost of your solar system.
Choose A Lighter Color Metal Roof For More Energy Efficiency
If you are installing a new metal roof prior to installing your solar system, the color you choose for your roof can help maximize energy efficiency in addition to solar panels.
For the most energy savings, choose a lighter color (beige, tan, white, light gray). Dark colors, such as black, absorb more heat while lighter colors are more effective at reflecting the heat of the sun. In fact, light colors can reflect anywhere from 55 to 90% of sunlight while dark colors reflect only 5 to 20%.
The solar reflectance of light roof colors helps keep the roof from being exposed to intense heat and therefore keeps your AC system working less and your energy bills lower.
The Energy Savings Of A Metal Roof Can Lower Your Electricity Bill + Lower Your Insurance Costs
For more information on energy efficient roofing, we recommend reading:
Cool Metal Roofing: How Energy Efficient Roofs Bring Cost Savings
Installing Solar Panels On A Metal Roof
Solar panels and metal roofing are compatible and together help maximize the energy efficiency of your home or building.
If you are looking for the entire metal roofing system, visit our website to see our products including over 100 colors of metal roofing panels we have in stock.