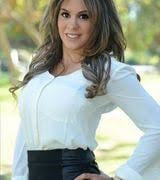 Board And Batten Metal Siding: Definition, Benefits, And Cost
Board and batten siding is popping up more often in neighborhoods across the US. While it's most synonymous with farmhouse style, the board and batten trend is versatile enough to be incorporated into a variety of design styles. Board and batten siding is usually made from wood, however, you can also achieve this siding look with a lower maintenance material like metal siding.
At Western States Metal Roofing, we manufacture metal roofing and metal siding panels including siding panels that resemble the board and batten look. In this article, we go over how to achieve board and batten siding with metal.
What Is Board And Batten Siding?
Board and batten siding consists of wide planks that are joined together by thin strips to cover the seams. This timeless look originally dates back to over 200 years ago when it was used on barn siding and farm homes out of necessity. The strips, or battens, were used to keep the building as airtight as possible. Now, the battens are merely decorative and the overall look is chosen because of its clean and streamlined appearance that also has a rustic look.
There are different materials you can use to achieve a board and batten look. Traditionally, board and batten siding is made from wood. However, using wood panels for siding comes with drawbacks including termites, rotting, mildew, and warping. There is also board and batten vinyl siding, however, vinyl is not a very durable material and can bend, break, crack, and warp.
You can avoid the issues other materials face by using other metal siding options instead.

Metal Siding That Looks Like Board And Batten
Achieving the board and batten look with metal involves using a concealed fastener metal panel such as Western Reveal. The panel itself resembles the board, with a smooth appearance and hidden fasteners. It's distinct design includes a gap between each sheet that resembles batten as it breaks up the traditional panel design.
With Western Reveal, you can choose the gap between each sheet. It's available in no reveal, 1, 2, or 3 inch reveals. You can even mix and match the different sizes to create a personalized board and batten metal look.
Benefits Of Using Metal Siding That Looks Like Board And Batten
Eliminates Risks That Come With Using Wood Siding
Low Maintenance
Long Lasting


Metal Siding Eliminates Risks That Come With Using Wood Siding
Using metal panels means you don't have to worry about the issues that come with wood siding which can include:
Wood warping
Mildew
Cuts
Higher costs
More maintenance

Potential chemicals

that were previously used on the wood
Undesirable finishes
Termites
Rotting
Metal Siding Is Low Maintenance
Metal is a "set it and forget it" type of siding material. With correct installation, metal siding has very little maintenance and will last for years to come.
Metal Siding Is Long Lasting
Metal siding can last for 40-60 years or longer with correct installation.
There are many other benefits that come with metal siding, and also some drawbacks. To learn more, we encourage you to read:
The Pros And Cons Of Metal Siding- A Guide For 2022
Metal Board And Batten Siding Cost
The cost of a concealed metal siding panel will vary depending on the gauge you choose. Below is a price range for metal siding panels in 24 gauge. If a thicker panel is needed, you can choose a 22 gauge panel.
Keep in mind that a 22 gauge panel will increase the cost of the material by 10-25% vs. a 24 gauge panel.
| | |
| --- | --- |
| Metal Siding Panel Type | Metal Siding Panel Cost |
| 24 Gauge/PVDF Paint Finish In Standard Colors | $2.50-$4.00 per square foot |
| 24 Gauge/PVDF Paint Finish In Specialty Colors | $9.00-$14.00 per square foot |
| Aluminum/PVDF Paint Finish | $4.50-$6.50 per square foot |
For more detail on what goes into the cost of metal siding, we encourage you to read:
How Much Does Metal Siding Cost?
Board And Batten Metal Siding Colors
One of the biggest benefits of designing with metal is the wide availability of colors, especially compared to wood siding. Metal gives you a lot of color choices for your board and batten inspired siding.
Some of the most common board and batten siding colors include:
However, metal siding is available in over 100 colors and finishes, making your design choices seemingly endless. For help on making the decision, download a free copy of our guide to Choosing The Right Metal Siding Color today!
See How Board And Batten Metal Siding Will Look On Your Home Or Building
Not sure if the board and batten look is the right siding style for your home exterior, or torn on which color to choose for your new siding? We have a new tool that will help you design your siding! Our siding color visualizer is a free software program that allows you to upload your own photo or use a stock photo and choose metal panels in different styles, including Western Reveal, and colors to get the best idea which look has the most curb appeal.

Learn More about our available Board & Batten Metal Siding Panels!
Once you find your favorite color, request a free sample to see it up close and in person!