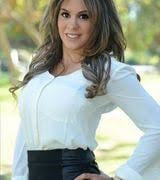 Metal Roofing Colors For 2023. How To Choose The Correct Color
Homeowner | Corten Roofing | Rusted Roofing | Metal | Finishes | Color Options | paint systems | SMP | roof | zinc | Copper
Design trends are always evolving in every industry, including roofing. At Western States Metal Roofing, we consistently monitor trends in the industry so that we develop products that will help customers achieve their design goals.
Most recently, we have seen the trend of matte colors becoming popular in architectural design. As a result, we have just added 12 new matte panels to our matte product line for 2021.
We understand that adding color options can be a double-edged sword. When there are so many colors to choose from, it's easy to get overwhelmed. As a way to help simplify the color selection process, we have outlined the best process we recommend you follow when choosing the color of your roof.
In this article, we will discuss:
How To Choose The Color Of Your Metal Roof
Dark Matte Metal Roofing
Specialty Paint Prints and Designer Colors
Different Paint Systems
How To Choose The Correct Metal Roofing Color
There are so many options out there that choosing a color for your roof can become an overwhelming choice.
Some manufacturers will only offer you a color chart to choose from. Metal roofing color charts should only be a starting point. They are designed to give you a basic overview of your color options. However, there could be variations in the colors from factors such as computer monitor settings that affects the accuracy of these charts. Without seeing the color in person, it is difficult to know exactly what each color looks like.
Other manufacturers offer free samples of their products that are sent directly to you so you can see the color in person. This is the only way to get an accurate representation of what your metal roofing panel will look like.
The following process is how we recommend you choose color:
Start with the color of your stucco and then look at a color chart.
Narrow down your selections to your top 3 and request free samples of those colors.
Once the samples arrive, take them and compare it to the new stucco color.
Put the panel samples on the roof and look at them from ground to roof.
Following this process will give you an excellent idea of what will look best on your roof. Relying on a color chart alone provides you with an incomplete idea of how colors will look on your home.
Latest Metal Roof Design Trend: Dark Matte Metal Roofing
In years past, orders for black and dark gray roofing were few and far between. However, they are now some of our most popular colors. Specifically, colors with a dull and flat finish, known as a matte finish. The demand for matte finishes is showing up everywhere from home design to the automotive industry.
Matte finishes are flat colors that have less of a glare than your standard metal roofing colors. Matte colors have a warm, inviting look that is elegant and not as intense as a glossy finish. A matte finish softens the harsh appearance that black or other dark colors can give off.
Even with a standard color like black, there is still a variety of panels within the color category. In our color catalog, you can get a color like Matte Black, the darkest shade of black available, or Black Ore Matte, a modern black-gray combination. It all depends on the aesthetic your project is looking to achieve.
To learn more about black metal roofing, we suggest reading:
Is A Black Metal Roof Right For You? 4 Benefits & A Testimonial
Metal Roofing In Specialty Paint Prints
Metal roofing has become so versatile that it leaves design options virtually endless. New painted panels continue to be introduced to the market that resemble different materials, textures, and finishes. New steel that looks old and weathered is becoming increasingly popular.
You might be wondering why someone would want to use painted metal that looks like something else in the first place. Using metal panels, as opposed to the authentic material they are trying to mimic, can save money and/or time on future maintenance.
Metal That Looks Like Copper
Metal panels have been designed to look like copper at different stages- from bright and shiny to its ultimate green-patina appearance. Choosing a painted panel is a great cost-effective alternative to copper that also allows you to choose the specific look of copper you want.
Metal That Looks Like Zinc
Zinc is a striking roofing material, but is one of the most expensive materials on the market. Metal roofing panels that are painted to look like Zinc have similar benefits to Zinc, such as durability and low maintenance, but are more economical.
New Metal That Looks Rusted
Corten steel is often chosen specifically for its rusted appearance. However, the problems with Corten make it not suitable for every project. In those cases, metal panels that are painted to look rusted are an excellent alternative.
Metal Roof Paint Systems: SMP and PVDF
When choosing a color for your roof, you will notice that the colors are usually segregated based on their paint systems. There are two main types of paint systems that metal roofing panels come in: SMP (Silicone Modified Polyester) and PVDF (polyvinylidene fluoride).
Both paint systems provide value, however, PVDF is generally viewed in the industry as being superior to SMP panels in both quality and performance. However, PVDF panels can cost between 15-35% more than SMP.
There are also different types of SMP paint systems that will affect its performance. Higher quality SMP paint systems that are made with ceramic pigments help improve its fade resistance and those with improvements in resins help reduce chalking. These are going to cost more than other lower quality SMPs because of the improved components.
If you have to choose between SMP and PVDF, it usually comes down to a choice between cost and performance. However, you may not even have to worry about making a choice between the two paint systems depending on the color you need.
There is a smaller selection of colors available in SMP compared to PVDF. Most specialty printed panels are only made with PVDF paint.
Getting Started On Picking A Metal Roof Color
We understand that color is a big decision when you're in the market for a new roof. Continue on for more tips and important factors to consider when choosing the color of your new metal roof:
5 Tips To Choose A Metal Roof Color
Watch this video on how to use a color visualizer to choose the right metal roof color: