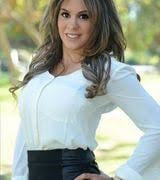 6 Creative Ways To Use Corrugated Metal Panels
Corrugated metal panels are traditionally used for metal roofing or siding, but did you know there's much more you can use them for?
Both inside and outside the home, corrugated metal has a large variety of uses that can be used to enhance any home design style, especially the very popular farmhouse or industrial style.
At Western States Metal Roofing, we have been corrugated metal manufacturers for over two decades and offer corrugated panels in over 100 specialty colors and unique finishes that can turn almost any design idea into a reality.
Get inspired to expand your horizons with metal as we go over the top creative ways to use corrugated metal panels.
What Are Creative Ways To Use Corrugated Metal Panels?
Metal Accent Wall
Metal Ceiling
Metal Fencing
Metal Wainscoting
Kitchen Island
Metal Bar
Metal Accent Wall
A corrugated metal wall can pair beautifully with any other building materials to create contrast, texture, and a unique focal point for inside or outside the home.
Exterior Corrugated Metal Accent Wall
Corrugated metal panel accent walls used outdoors can be used to cover unattractive stucco or concrete walls and instead create a visually appealing backdrop to your backyard. A metal accent wall is a simple and DIY friendly project that makes a startling difference to an outdoor space.
Interior Corrugated Metal Accent Wall
Corrugated panels are becoming more popular in interior design as accent walls for their unique ability to simultaneously add a pop of color and texture as the wavy corrugation of the metal panel breaks up the flatness of a regular wall.
Metal accent walls can even be used when you want your wall to look like a different material altogether. For example, there are flush metal wall panels that replicate the look of wood and provide a real rustic aesthetic. Going this route prevents having to deal with the hassle of using wood which includes high cost, and potential wood warping or rotting issues.
Metal Ceiling
Porch ceiling in Aged Copper corrugated metal
When someone thinks of areas within a home to give a makeover, the ceilings are probably not the first place that comes to mind. However, a corrugated metal ceiling makes a big difference in the appearance of a room.
When trying to achieve an industrial look, corrugated ceilings give off a raw, unfinished look that is synonymous with the design style. In farmhouse style, a corrugated ceiling helps achieve the rustic feel that the design style calls for while also providing a contrast against wood. Metal ceilings for farmhouse style are often used in galvanized steel as it provides a shiny metal look that is seen often throughout agricultural settings.
In addition to the interior, metal ceilings are also great in other areas such as porches and garages. In garages, a lighter metal ceiling can help brighten up a darker space making it easier to work in.
Metal Fencing
Bring a unique style to your property with a corrugated metal fence. Corrugated fences have a contemporary look that will stand out among the traditional white picket fences of the neighborhood. Besides the design benefits, a metal fence is also more durable, long lasting and generally less expensive than vinyl or wood fences.
Corrugated metal fences also require little to no maintenance, while other types of fences will most likely require staining, painting, or repairs overtime.
Metal Wainscoting
Western Rib Polar White metal wainscoting
Wainscoting, or a decorative wall accent that covers the bottom portion of a wall, in metal has been popular in commercial and restaurant spaces for a while. Now, metal wainscoting is also used more often in residential spaces to help break up a wall design and create a look that is more visually interesting.
When used in small spaces, metal wainscoting can even make the room appear larger than it really is depending on which way the wainscoting is installed. Using metal wainscoting horizontally can make the room appear wider while using it vertically can make the room appear taller.
Metal Kitchen Island
Enhance the style of your kitchen by adding corrugated metal panels to your kitchen island. A corrugated kitchen island adds just the right amount of rustic steel accent and is sure to be the highlight of your kitchen.
Alternative ways to incorporate corrugated metal into your kitchen is with a corrugated metal backsplash or kitchen cabinet doors.
Corrugated Metal Bar
Photo credit: https://inhabitat.com/tag/corrugated-metal/
Take your entertaining style to the next level with a corrugated metal bar. Since metal panels are rust resistant, corrugated bars are perfect for use indoors or outdoors.
In this type of application, metal is usually used for the sides, backsplash and roof (if installed outdoors) while wood is used for the bar top surface.
Designing With Corrugated Metal Panels
Corrugated metal panels are a versatile material that's uses go far beyond metal siding or metal roofing. All of the ideas we've discussed in this article are DIY friendly with an exposed fastener system. In addition, corrugated metal brings other benefits including:
No maintenance

No upkeep after installation.

Panels arrive ready-

Install immediately.

Lightweight-

Easy to work with and install.

Large color variety

- Choose from over 100 color choices.
Ready to start looking at all the colors available for corrugated panels?
Once you've found your favorite colors, request a free color chip to see the colors in person.