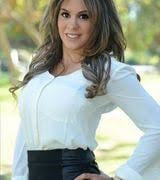 7.2 Panel- Structural Box Rib: Cost, Uses, And Benefits
If you're looking for a construction material with ultimate strength and durability, then there's a high probability you've already been considering metal panels. When compared against other types of siding, metal is the clear winner when it comes to being one of the strongest types of siding. However, there are several different choices even within the metal siding category.
When looking specifically for strength, the 7.2 panel gets the job done. The depth of the panel and its trapezoidal design provides superior strength, wind uplift, and span capacities.
Western States Metal Roofing manufactures metal roofing and siding for contractors and homeowners. We specialize in panels that are capable of the longest spans between supports for siding, roofing, or carports while also maintaining its durability. For these situations, we recommend our Western Rib® 7.2 panel.
In this article, we discuss the features and benefits of using the 7.2 panel so you can decide if this is the right metal panel for you.
What Is A 7.2 Panel?
A 7.2 panel, also known as a structural box rib, is an exposed fastener panel that gets its name from having 7.2" of spacing between ribs and each rib measuring 1.5" high. The 7.2 panel has a boxy appearance with a trapezoidal design that also assists with its strength.
This strength is the result of the panel depth. The deeper a panel is, the stronger it is. With 1.5" high ribs, that makes it considerably deeper than the ⅞" corrugated panel.
Take a look at the load charts for ⅞" Corrugated and Western Rib/7.2 Panel to understand the difference in strength between these two exposed fastener panels.
When Is It Best To Use 7.2 Panel?
Long Spans Between Supports
Harsh Weather Environments
Low Sloped Roofs
Looking For A Panel That Provides Full Coverage
For Maximum Strength
Long Spans Between Supports
If the panel has to span from support to support then panel strength becomes critical. This is especially true when your panels are going to be attached to metal purlins where there is not solid support for the metal panels.
The depth of the 7.2 panel allows it to span further and carry a heavier load than other metal panels.
Harsh Weather Environments
If you are in an area that regularly experiences high winds or heavy snow loads, your home or building will benefit from the maximum strength and protection that 7.2 panels provide.
Low Sloped Roofs
7.2 panel has the greatest rib height, 1.5", of all exposed fastener panels. This is important on a low sloped roof. The higher the rib height, the more weathertight the roof.
The water has to rise to the level of the panel height to penetrate the panel seam and leak. On a low slope roof, when there's heavy rain, it will not drain as quickly.

Therefore, the 1.5" height of the panel will be more weather-tight than a lower seam panel such as ⅞" corrugated or PBR Panel.
Panel Sidelap: Full Coverage
7.2 Panels are 36" wide and provide a full 36" of coverage. You can use the full panel unlike other panels such as ⅞" corrugated.
For example, ⅞" corrugated has to be overlapped two corrugations for roofing and one corrugation for siding. You lose some square footage coverage that adds up over the course of a large project and results in having to buy more material. This means you will have to purchase 10%- 12% additional ⅞" corrugated for roofing and about 6" additional ⅞" corrugated for siding.

With 7.2 Panel, square footage loss is not an issue so you do not have to spend extra money on material that will not actually be covering your structure.
Maximum Strength
7.2 Panel provides heavy-duty structural integrity. Its superior load and span capacities makes it an excellent choice for construction projects that require a durable material.
Ways To Use 7.2 Panel
Siding
Roofing
Carports
Fencing
Vertical or Horizontal Applications
Commercial Or Residential
7.2 Panel is most commonly used as siding, but it is a versatile panel that is also beneficial in the other types of applications listed above. Besides its strength, structural box ribbed panels like the Western Rib® offer a symmetrical balance that is both functional and aesthetically pleasing to all designs.
In residential applications, it can be used as your home's roofing, siding, or for fencing around your property. In commercial applications, consider 7.2 panel for any of the following types of industrial buildings:
Retail Spaces
Manufacturing Facilities
Hangars
Distribution Centers
Self-Storage Facilities
Warehouses
Western Rib® Bare Steel Roofing
What Is The Cost Of 7.2 Panels?
7.2 panels range between $1.00 to $3.00 per square foot for material. The cost of metal panels varies depending on the gauge and paint system you choose.
Below is a price chart that gives you a better idea of how the cost of the panels are affected based on which options you choose.
| | |
| --- | --- |
| 26 Gauge (SMP paint) | $2.00- $2.50 per square foot |
| 24 Gauge (SMP paint) | $2.50- $3.00 per square foot |
| 24 Gauge (PVDF paint) | $2.50- $3.50 per square foot |
| 22 Gauge (PVDF paint) | $3.50- $4.50 per square foot |
7.2 Panel Colors
7.2 panel has many different color options as it's offered in multiple paint finishes. At Western States Metal Roofing, we offer 7.2 Panel in over 100 unique specialty paint prints and colors in both paint finishes. You will find the panels in both the premium PVDF or the more affordable SMP paint.
It's critically important to understand the key differences between both paint systems. In some instances, a 26 gauge SMP paint is the correct product, but in other cases, the product should be heavier gauge PVDF.

To better understand the differences between the paint systems, we suggest that you read:
Best Paint For My Metal Roof Panels: SMP Paint v PVDF
If you need help choosing a metal panel color, we recommend reading:
Metal Roofing Colors: 5 Tips To Pick The Best Metal Roofing Color
As we mentioned earlier, 7.2 Panel is best used for:
Long Spans Between Supports
Harsh Weather Environments
Maximum Strength
To learn more about 7.2 Panel, visit our Western Rib® 7.2 panel product page.