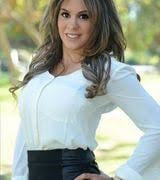 Metal Roofing In Coastal Areas: Paint Warranties Along Coast
A metal roof that is installed on a beach house faces different elements than a metal roof installed in the countryside. Coastal metal roofing can be a challenge, especially when it comes to the longevity of the paint system. A major concern for using painted panels on the coast is if the paint will be covered under a paint warranty. Remember that paint does not rust, but the metal can.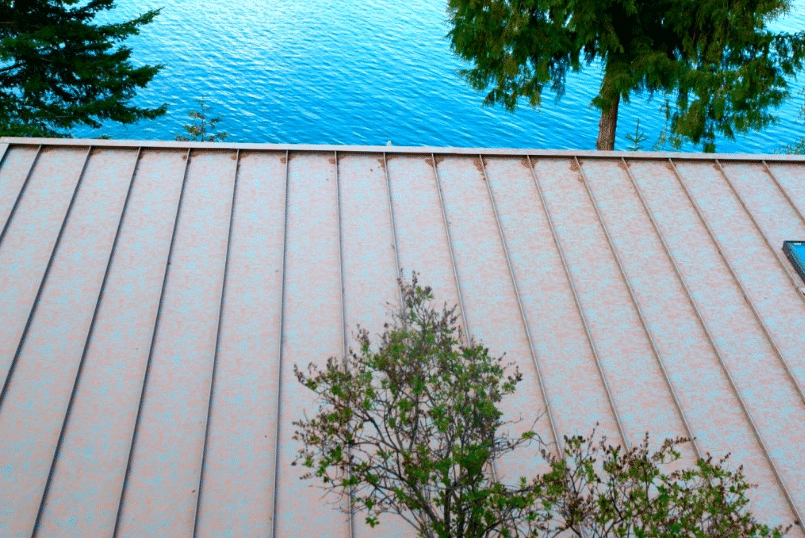 A paint warranty only covers paint and not any corrosion of the material. If your paint fails due to corrosion, it will not be covered under a paint warranty. Therefore, you should be concerned about more than just the paint warranty.
At Western States Metal Roofing, we manufacture metal roofing and siding panels that come in materials and finishes that are compatible with these coastal environments. We work with many different clients that need materials for waterfront properties and are aware of the concerns that come along with these materials. One of the biggest ones is how the paint and aesthetic of the panels will last on the coast.
In this article, we go over everything you need to be aware of when it comes to paint warranties for metal roofing on the coast.
Types Of Warranties For Metal Roofing
There are four types of warranties that you should know about.
Substrate Warranty - This is the base metal that the paint is applied to. The substrate warranty ranges from none to about 25 years. The only way to determine the conditions of the warranty is to get a copy of the warranty from your metal roofing supplier.
Paint Warranty - A guarantee that the paint system that's applied to the metal substrate will not degrade to a certain degree over a specified amount of time. This is the portion of the warranty we will cover in greater depth later in the next section of this article.
Installation Warranty - A guarantee that the roof is installed correctly and will not leak. This is supplied by the installer and will vary depending upon your installer. Always ask prior to signing an installation contract for the terms of the installation warranty.
Weathertight Warranty - These types of warranties are only available on commercial projects. It's a guarantee from both the roofing manufacturer and the installer that the roof will remain weathertight for the duration of time that's specified within the weathertight warranty. This type of warranty, when available, will increase the cost of the roof.
Paint Warranties For Metal Roofing In Marine Environments
Let's just be clear from the start: Metal roofing that's located near the ocean should not have a steel substrate. If your roofing panels have a paint warranty it will be based upon the panels having an aluminum substrate that the paint is then applied to.
There are two types of paint warranties:
Standard Paint Warranty
Customized Warranty
We will take a deep dive into each of these types of warranties to fully explain their differences.
Standard Paint Warranties
Most aluminum roofing and siding panels that are supplied for use in a coastal, or marine, environment come with a standard paint warranty from the manufacturer. It's not any different than the warranty that you receive on a steel roof that's inland. Even if you use painted aluminum panels, the paint warranties typically will have a proximity to the ocean clause.
Every manufacturer is different, so it's important to get a copy of the warranty prior to purchasing the material. Just keep in mind that paint warranties are written by the paint companies and they're full of inclusions and exclusions. Always read the fine print.
Proximity To The Ocean Clauses
This is the main thing to look for if you have a metal roof that's near the ocean. This is an exclusion that states the metal roofing and siding must be a specified distance from a seacoast, saltwater, or other brackish water environments.
The distance will vary from warranty to warranty, but 1,500 feet is the most common. If the panels are installed closer than 1,500 feet then they're not warrantable.
For a deeper dive into paint warranties we recommend:
Analyzing Paint Warranties For Metal Roofing And Siding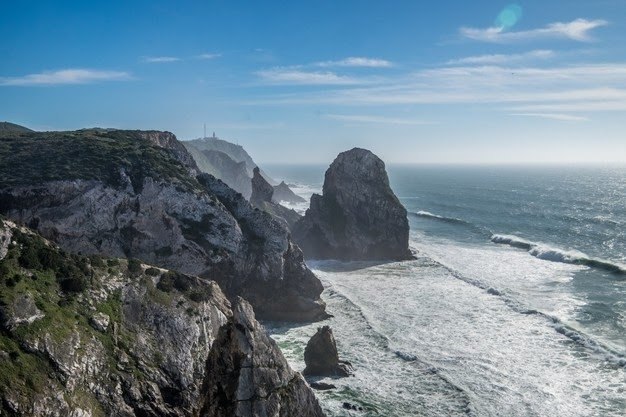 Custom Or Coastal Paint Warranties
Metal roofing installed on the coast can be granted without a proximity to the ocean clause, but the warranties are normally customized on a job by job basis. You have to have a larger project or home for this to even be an option. If you have a 2,500 square foot roof this will not be an option for you.
The length of the warranty for the paint will depend on each project's specifications.
Below are the project considerations that are taken into account for each coastal warranty:
Exact Location

- The specific location of installation (latitude and longitude) is used to determine the available warranty as opposed to just proximity to the ocean.
Climate Conditions- The climate the panels are in affects warranty length. For example, panels installed in Hawaii can have volcanic or acidic related issues which will not be covered by a coastal paint warranty.
Building Design- The specific architecture of a roof (its peaks, valleys, etc.) contributes to what kind of marine warranty will be available.


Color-

The specific color is a factor as very

vibrant colors will fade faster

. The reflection of UV rays off the water can also expedite fading of the paint color.
Roofing v. Siding Coastal Paint Warranties
The length of a coastal marine warranty is dependent on how the metal panels are being installed.
Roofing panels receive a significant exposure to moisture and UV rays from the sun, both of which have a negative impact on paint. Siding panels, however, receive less exposure to the elements.
This results in coastal paint warranties on siding panels covering a longer period of time than roofing panels in the same environment.
How To Get The Most Out Of A Coastal Paint System
Marine paint systems will offer greater protection from the elements when compared to a standard paint system. This is accomplished by doing two things, adding additional primer and/or a clear coat over the top of the standard PVDF paint finish.
Thick Film Primers For Coastal Roofing And Siding Panels
Primer offers additional protection against galvanic action. A thicker primer will have more protection against galvanic action and it's less likely that the paint will get scratched and expose the panel substrate.
Thick film primer systems usually will have 2-3 times the amount of primer when compared to a standard paint system.
Thick Film Primers With A Clear Coat Applied Over The PVDF Paint
This type of paint system consists of a thick film primer, one coat of standard PVDF, and one coat of clear PVDF.
Clear coats on top of PVDF offer additional protection from the elements. Think of it as putting saran wrap on your panels. UV absorbers are included in the clear coat that help to increase pigment, resist corrosion, and provide an overall longer service life.
This is the best available paint finish for metal roofing in coastal areas.
How Much Do Coastal Paint Systems Cost?
Paint systems that have additional primer and/or clear coats are painted on a job by job basis. Metal roofing manufacturers don't keep this type of material in stock. It has to be custom painted and large paint companies don't like small jobs. It slows down their production.
You really have two problems when trying to get a coastal marine paint system.
Availability - If the job is less than 5,000 square feet, it's unlikely that it will be available. Check with metal panel suppliers for their minimum order quantities.
Cost

- The cost of these paint systems depends on the size of the job. Most residential jobs will be small from the perspective of the

coil coater

. It slows down the production of the paint line and they charge a premium when this happens.
Cost Of Thick Film Primer Systems
This can vary dramatically due to the size of the job. Larger jobs will only add 10% to 20% to the price when compared to a standard PVDF paint finish. However, smaller jobs could cost 50% more and up to double the price.
Cost Of Thick Film Primers With A Clear Coat Applied Over The PVDF Paint
Size matters here even more so than just having a thick film primer. The material needs to go through the paint line twice and now the production time delay is double. Larger jobs cost at least 50% more when compared to a standard PVDF paint finish. However, smaller jobs could cost twice or three times the price if they're even available.
What If My Job Is Not Large Enough To Get A Custom Coastal Paint Warranty?
As the Rolling Stones say, you can't always get what you want. It's a tough question as there aren't any great options to choose from.
If your job is too small to qualify for a custom coastal marine warranty then you will have three options.
Use Copper Or Zinc Roofing. If you have the budget to afford these metal roofing materials it will be the perfect solution. However, the price of copper and zinc will be double to triple the price of a painted aluminum panel.


Find A Supplier That Stocks Aluminum Material With A Paint Warranty That Doesn't Have A Proximity To The Ocean Clause. It will be extremely difficult to find a metal roofing supplier that can do this. Normally, these are always special order products that are only available on larger projects.


What you're more likely to find is fancy marketing materials that over-promises and under-delivers. Warranties written by paint companies are full of inclusions and exclusions.




There are so many loopholes that it can be hard to actually collect on a paint or substrate warranty claim.

You need to ask if the paint finish consists of a thick film primer, 2-3 times more primer than a normal paint system, and/or an additional clear coat.

If the paint finish does not have one or both of these things then it's not a true marine environment paint system.

Buyer beware.



Use A Painted Aluminum Roofing Panel That's Not Warrantable.

Unfortunately, this will be the situation most people find themselves in. Just because a metal panel doesn't have a paint warranty, that doesn't mean that it's not an appropriate product.
Most of the painted aluminum roofing panels that you see in coastal areas fall under this category. Your best bet is to find a contractor that's experienced installing aluminum roofing panels and ask them if they have had any problems with their coastal installations.
If the aluminum panels are performing well, you will need to make a judgment call to determine if it's the correct product for your house.
Regardless of what you decide, get a copy of the paint warranty and double check to see if the aluminum panels have a proximity to the ocean clause.
Choosing Your Metal Roofing Material For Coastal Areas
If you've decided to use a painted panel on the coast, you still need to decide what type of metal you're going to use. There are multiple types of metal, such as aluminum, that are compatible with coastal areas that come with different benefits and price points.
For a deep dive into these materials and their different costs, we suggest reading:
Metal Roofing In Coastal Areas: Best Materials To Use Near The Ocean
View our available colors for coastal applications by looking at our standard PVDF color card.
Request a sample of your favorite colors.
If you're ready to get started on your project, request a free quote today