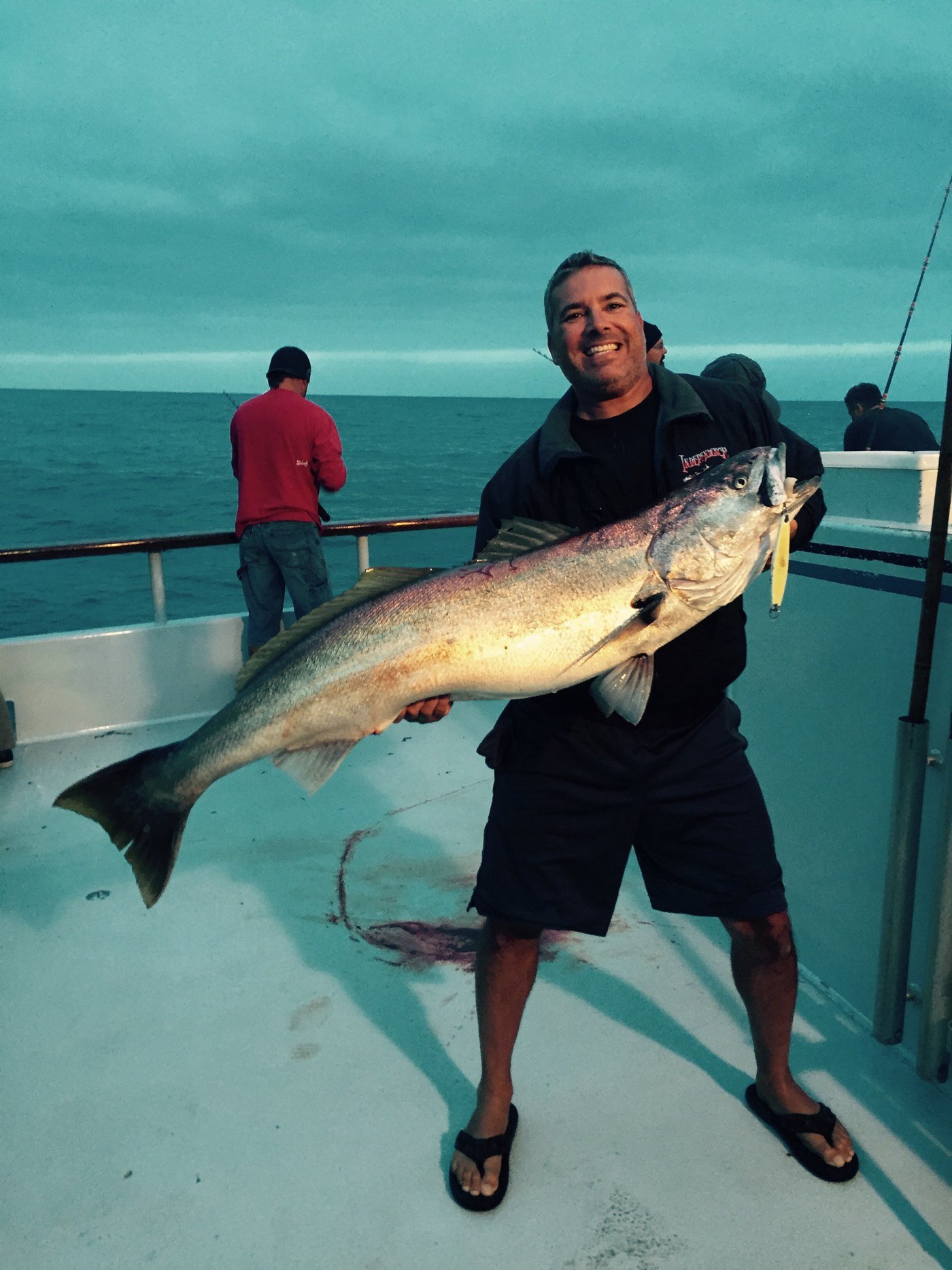 Metal Roof Insurance Discounts: How Much Will I Save?
Purchasing a metal roof is a big investment that can cost you $20,000 to $30,000, but it can actually save you money each year. Metal roofs will lessen your heating and cooling costs with energy savings of 7% to 15%.
The bigger savings though?

If you live in a region that is prone to hail storms you can save up to 30% on your insurance policy.
Insurance companies realize that replacing a roof is an expensive insurance claim. In fact, they have even raised their deductibles for hail damage in hail prone regions. That means you will be responsible for a much larger share of the damage.
That's why having a class 4 impact-resistant metal roof is beneficial to both you and your insurance company. It lessens the likelihood that storms or hail will damage your roof, saving you both money and hassle.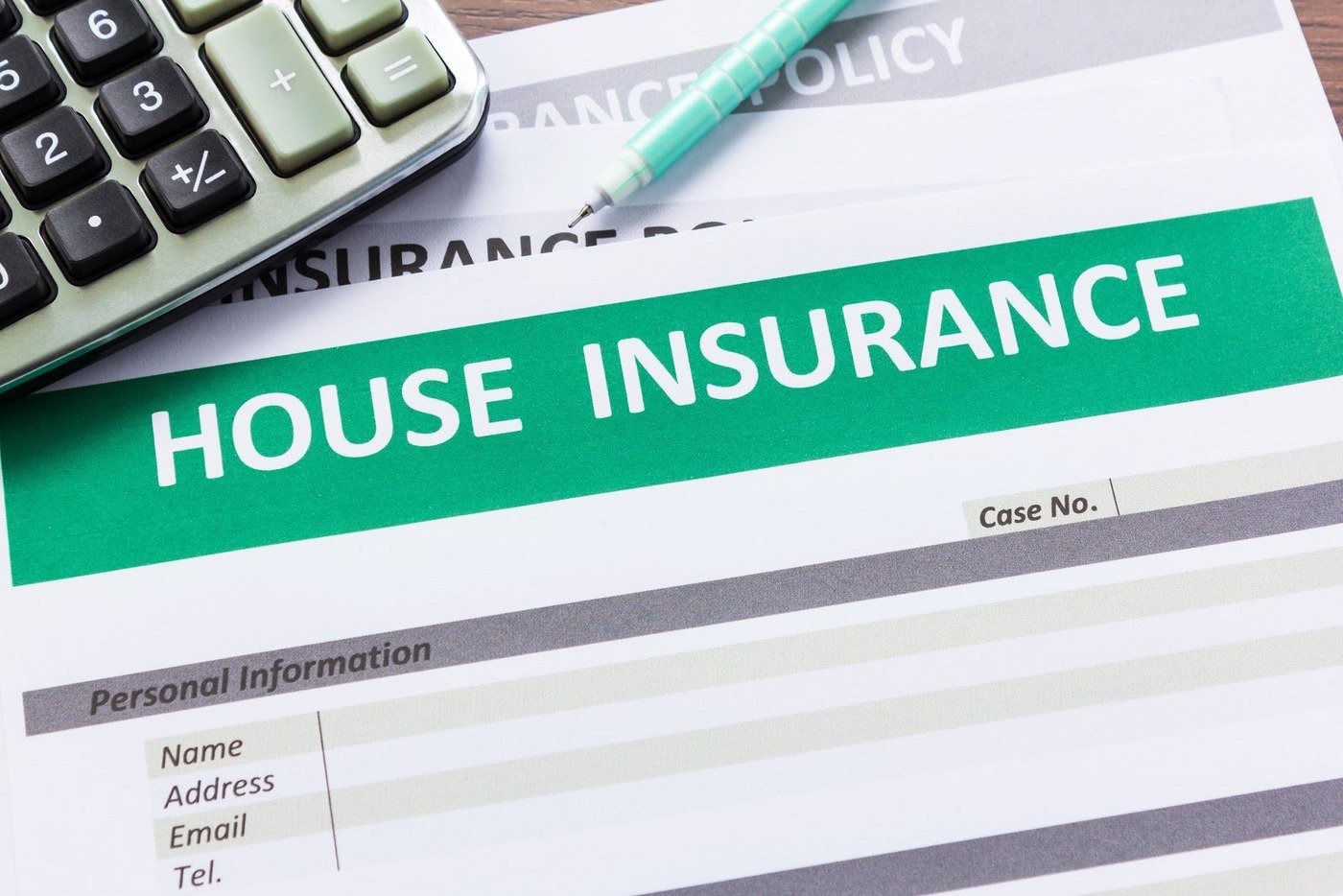 If you have a metal roof, it could be eligible to receive an impact-resistant roof discount.
At Western States Metal Roofing, we have been manufacturing impact-resistant metal roofing for over 25 years. Our goal is to answer all of the questions that we get on a regular basis. We've been asked about insurance savings on a metal roof quite a few times, so it was time to write this article.
In this article we will cover:
What's an impact-resistant roof?
What's a class 4 roof?
Are metal roofs a Class 4 roof?
Does a metal roof lower your insurance premium?
Insurance savings with a metal roof
Hail claim deductibles
How to qualify for the insurance discount
What's An Impact Resistant Roof?
Roofing that's impact resistant is designed to withstand damage caused by flying debris, wind, and hail. An impact-resistant roof should have a class 4 rating. Damage that might damage an ordinary shingle roof may not cause damage to a class 4 impact resistant roof.
What's A Class 4 Roof?
There are two companies that do testing on roofing materials, Underwriters Laboratories (UL) and FM approvals. UL testing consists of dropping 2" diameter steel balls from varying distances and FM testing launches pre-molded ice balls onto the roofing materials. The roof must complete two tests for UL certification and not show damage such as splitting, cracking, or breaking.
Here's an example of what a 2" steel ball or a chunk of hail would look like.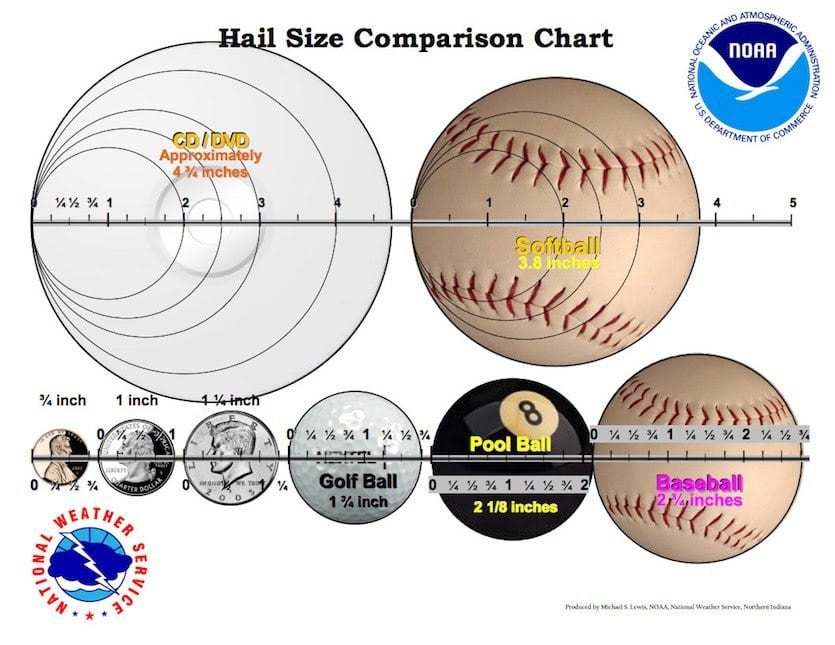 Image credit: weather.gov
Class 4 roofs are a bit more complicated than the short description above, but if you would like a deeper dive we recommend that you read:
What Is An Impact Resistant Metal Roof? Does It Prevent Hail Damage?
Does A Metal Roof Qualify As A Class 4 Roof?
A metal roof needs to be tested to qualify as a Class 4 impact-resistant roof. Just because a roof is metal, it's not automatically a Class 4 roof.
Underwriters Laboratories (UL) conducts the UL 2218 Standard For Impact Resistance Of Prepared Roof-covering Materials. This is the test that determines whether the material will get a class 4 impact rating.
Most metal roofs will have a Class 4 impact resistance rating, but it's important to verify that UL 2218 testing has been done prior to purchasing the panels. Ask every metal roofing supplier if the roofing materials are UL 2218. If they have not done the testing, then your roof will not be a Class 4 roof.
Does Having A Metal Roof Lower Your Insurance?
Hailstorms have caused 10 billion in damages in the U.S. over the past 11 years. If you have a typical asphalt shingle roof, hail is likely to damage it. Hailstones can hit your roof at speeds of 90 mph or greater and can reach sizes of 5 or more inches. This causes expensive insurance claims and huge losses for your insurance company.
As a result, insurance companies have started to offer policy discounts for impact-resistant roofs that have a class 4 rating. Texas became the first state to require insurance companies to offer insurance discounts to homeowners that have hail-resistant roofs.
This discount is not mandatory in other states. However, there is a growing number of insurance companies that are beginning to offer discounts for impact-resistant roofs. Recently, State Farm began offering insurance discounts to the states of Colorado and Wyoming.
"Insurance companies love to see their policyholders install hail-resistant roofing, "said Jackie Lanier, an insurance consultant. "It saves money for the homeowner and it also keeps insurance premiums manageable – it is a win-win proposition.
How Much Does Metal Roofing Save You On Insurance?
Unless you live in Texas it's not guaranteed that you will save any money on your insurance premium. It will depend upon where you live and which insurance carrier that you have.
If you live in a part of the country that experiences frequent hail storms then you're more likely to receive an insurance discount. These are the most hail prone states in the country: Colorado, Illinois, Indiana, Kansas, Minnesota, Nebraska, Ohio, Oklahoma, Pennsylvania, Texas, or Wyoming
If you live in a region of Texas that experiences hail at least 6 times a year the discount was an impressive 35% annually.
If an insurance discount is an important part of your decision to purchase a metal roof, we suggest that you call your insurance agent and ask them if they offer this type of discount.
Hail Claim Deductibles
An overlooked part of an insurance policy is what is known as a hurricane or wind/hail deductible. Insurers took such a big loss from Hurricane Katrina in 2005 that they determined homeowners needed to pay for more of the damage. Insurers started including these deductibles within their policies in states that are susceptible to this type of damage.
Here are the two types of deductibles:
Hurricane deductibles apply to damage caused solely from hurricanes.
Windstorm or wind/hail deductibles apply to any type of wind or hail damage.
States And Districts That Have Mandatory Hurricane Deductibles, Which Also Cover Hail Damage:
Alabama
Connecticut
Delaware
Florida
Georgia
Hawaii
Louisiana
Maine
Maryland
Massachusetts
Mississippi
New Jersey
New York
North Carolina
Pennsylvania
Rhode Island
South Carolina
Texas
Virginia
Washington, D.C.
What's The Cost Of A Hail Deductible?
The cost of either a hurricane or hail/wind deductible is based upon a percentage of the properties insured value. Deductibles will range from 1% to 5% of the insured value.
These deductibles can add up quickly and having a metal roof decreases the chances that you will be out of pocket to pay for a portion of the roof's replacement cost.
If you're home has an insured value of $400,000 than your portion of the deductible would be a minimum of $4,000 and up to $20,000
An impact resistant, Class 4 rated metal roof will save you money if it prevents hail damage from occurring in the first place. It can also prevent or decrease the amount of damage caused by a hurricane.
How Do I Get An Impact Resistant Roof Discount?
If your insurance provider does offer metal roof insurance savings it will be up to you to prove that your roof qualifies. You will have to prove that the roof meets the UL or FM requirements we discussed earlier and fill out a form.
Impact Resistant Roof Discount Form
This is a simple form that verifies the roofing installation and UL or FM compliance. It's what the insurance company needs to prove that the roof qualifies for a discount.
Here are some examples of these forms.
Cosmetic Damage Exclusion
You should check the form that you're signing to see if it has a cosmetic damage exclusion. This means that in return for a discount, you will not have coverage for cosmetic loss or damage caused by hail that only alters the appearance of the roof covering. You will have coverage for hail damage that allows water to penetrate the roof covering.
Is A Metal Roof Worth It?
Metal roofing will cost more upfront but will save you money in the long run. Corrugated metal roofing will only cost slightly more than an asphalt shingle roof, but a standing seam roof will cost you about double.
If you don't plan on living in your house for an extended period of time then a metal roof is not the right roof for your house. However, if you plan on living at your house for 15-20 years, then a metal roof will actually be a cheaper long term investment.
Asphalt shingle roofs last 10 to 20 years on average. So if you re-roof your house today and then re-roof it again in 15 years it will cost you the price of two roofs.
On the other hand, if you installed a standing seam metal roof it can last 40 to 60 plus years. One metal roof will be less expensive than two asphalt shingle roofs. In addition, you will have less maintenance, lower utility bills, increased resale value, and you might even save money on your insurance policy.
If you would like to learn more check out these 3 articles:
Is A Metal Roof Worth It? 5 Reasons Why A Metal Roof Is A Good Idea
Shingles Vs Metal Roof Cost: Is The Price Of A Metal Roof Worth It?
Comparing The Resale Value Of Metal Roofs Vs Shingle Roofs
If you decide a metal roof is a good investment then give us a chance to quote your job or refer you to a roofing contractor in your area. At Western States Metal Roofing, we are a metal roofing manufacturer that sells factory direct. This will save you money and you will be dealing with experts that are happy to answer all of your questions.
About Paul Rubio
Paul Rubio is the Vice President and one of the owners of Western States Metal Roofing. He has been in the metal roofing industry for 25 years. WSMR is a manufacturer of metal roofing, wall panels, and metal siding. We have colors and finishes that nobody else has with nearly 100 different colors in stock. Our selection of color options and finishes is likely the largest in the industry.