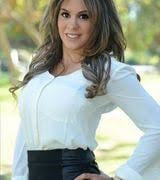 What Is A Material Take Off? A Homeowners Guide for Metal Roofing.
Have you ever started a project without knowing or having all the tools you are going to need? If you did, chances are it probably did not go very well. Successful execution of a project requires these basic factors to be in place before you begin.
When it comes to metal roofing and siding, an accurate list of materials is essential for proper budgeting and successful completion of installing metal panels. This list is a report that is known as a takeoff.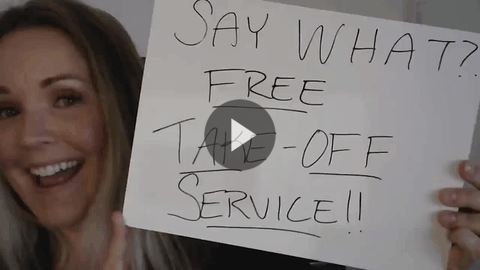 At Western States Metal Roofing, we manufacture and sell metal roofs all over the country. Our knowledge from being in the metal roofing industry for over 20 years is why we understand the importance of a takeoff. This is why we provide customers that are committed to buy from us with a complimentary roof takeoff service to ensure they will have all the right materials to successfully complete their projects.
In this article, we will discuss:
What is a roof takeoff
What information is included in a roof takeoff
When to have a takeoff done
Western States Metal Roofing's complimentary roof takeoff service


What Is A Metal Roof Takeoff?
A roof takeoff is a report that provides a full list of the materials needed to complete your roofing project. The term "takeoff" refers to taking each of the required materials off of the blueprint for a project. Generally, the list is generated from the final full set of a project's architectural plans.
The cost of the materials is also included in a roof takeoff, making the report critical in determining the required budget for the project. Roof takeoffs are a necessary requirement to having an organized and successful installation.
What Information Is Included In A Metal Roof Takeoff?
The takeoff will include:
Materials needed
Quantity of materials needed
Breakdown of pricing per each material type
A roof takeoff will include a list of all the materials, including the quantity of each material necessary to complete a project and their associated costs. In addition to panels, the takeoff will include all other required accessories such as fasteners, trim and flashing, and underlayment.
Why Do I Need A Metal Roof Takeoff?
A takeoff is a critical step that cannot be skipped when it comes to such a large investment. You want to make sure the right kind and amount of materials are ordered to complete your job.
Not having the right kind or quantity of materials will slow up the completion of your roof installation. It can also result in unnecessary money being spent if the wrong type of material is ordered.
When Should I Have A Metal Roof Takeoff Done?
A metal roof takeoff is for those who are in the final stage before ordering your materials. At this point, you have already picked out all of the material for your roof. To get accurate amounts and pricing, it's important that you know exactly what kind of metal panel (profile, color, gauge, size) you are purchasing.
If you've not decided which panel you are going to use yet, do not attempt to have a takeoff done. Because each metal panel is a different length and width, and the amount of panels needed to adequately cover your roof will vary depending on the panel you choose.
A takeoff should only be done on a project that can be field verified, or measured. We do not recommend pre-ordering material based on project plans. This can result in your roof takeoff being inaccurate and potentially a lot of wasted material that is also a waste of time and money.
Complementary Metal Roof Takeoffs
While some companies charge for this service, Western States Metal Roofing (WSMR) is excited to offer our committed customers a complimentary take-off.
The Metal Roof Takeoff Process
WSMR has a takeoff specialist that works with you throughout the takeoff process. Below is our process for metal roof takeoffs.
You submit the completed items needed to your sales rep. These are the final full set of architectural plans, chosen panel specifications, signed disclaimer, and correct billing & shipping information.
The takeoff is completed and sent to you for review in the form of a sales order.
Your project is field measured. You are responsible to field measure your project and verify your findings with the sales order. You'll also review your order specifications (panel profile/finish/gauge, quantities, sizes, length) and other contents within the order for accuracy.
If something on the takeoff is missing/inaccurate, please respond directly to the sales order email with any corrections or concerns.
After you've reviewed the sales order, and everything looks accurate, go ahead and sign it.
Takeoffs are done by WSMR on a first-come, first-served basis. While we cannot guarantee when the takeoff will be finished, they are generally completed within two weeks of receipt of the above items needed for takeoff. The best way to ensure your takeoff is done as quickly as possible is to submit the required items to WSMR in a timely fashion.
Let's Get Started
To avoid ordering errors and inaccurate budgeting that will delay your project, a roof takeoff is a necessary and beneficial step. It will ensure that you know what material you need and how much of it needs to be ordered.
To start the process of ordering your material, you first need to decide what product works for your project. If you've already selected the materials for your roof and need a metal roof takeoff, we can help. If you still need help choosing the materials for your roof, look through our color catalog and request a sample of your favorite colors today.