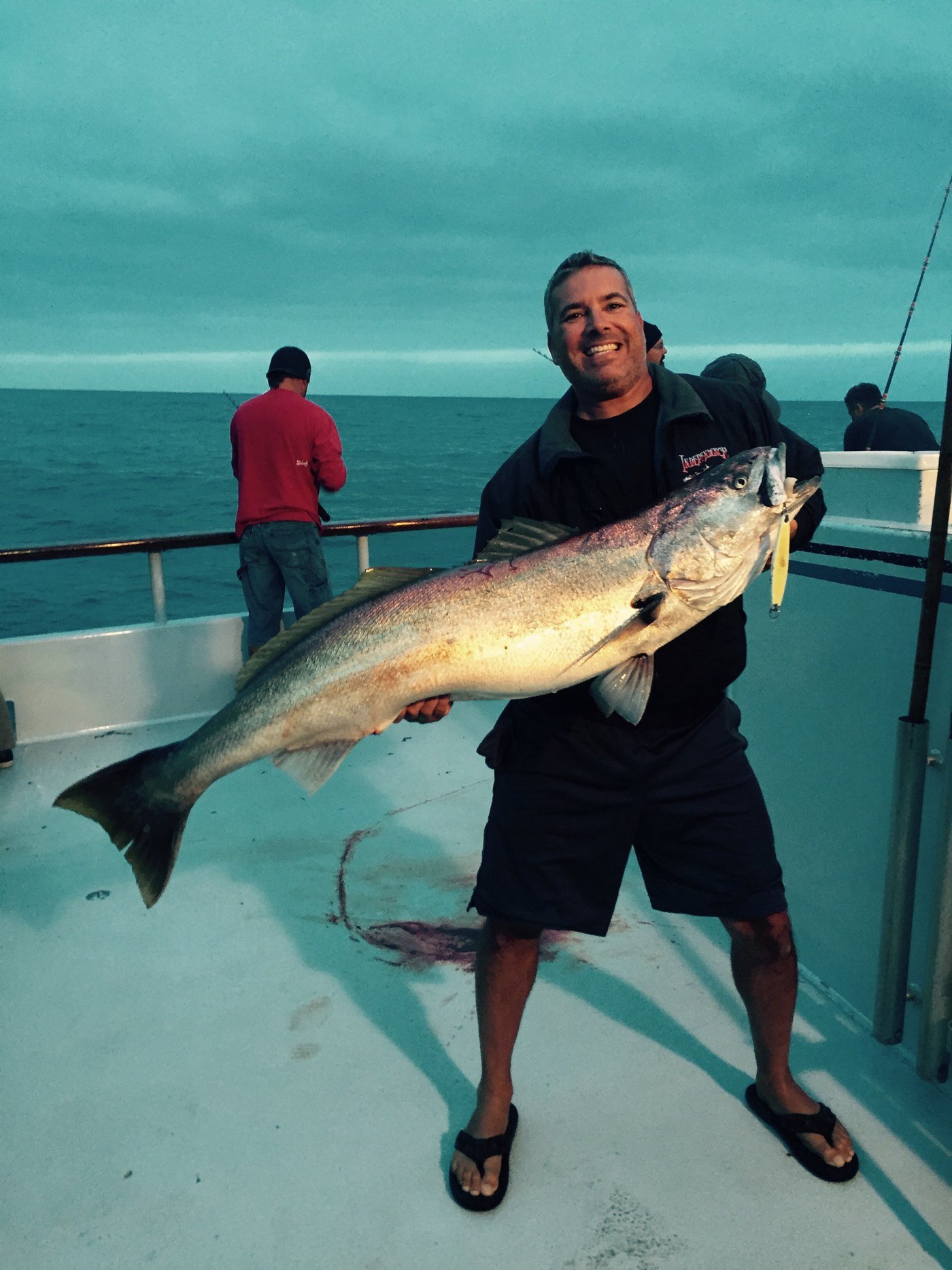 How To Install Reglet Flashing On A Metal Roof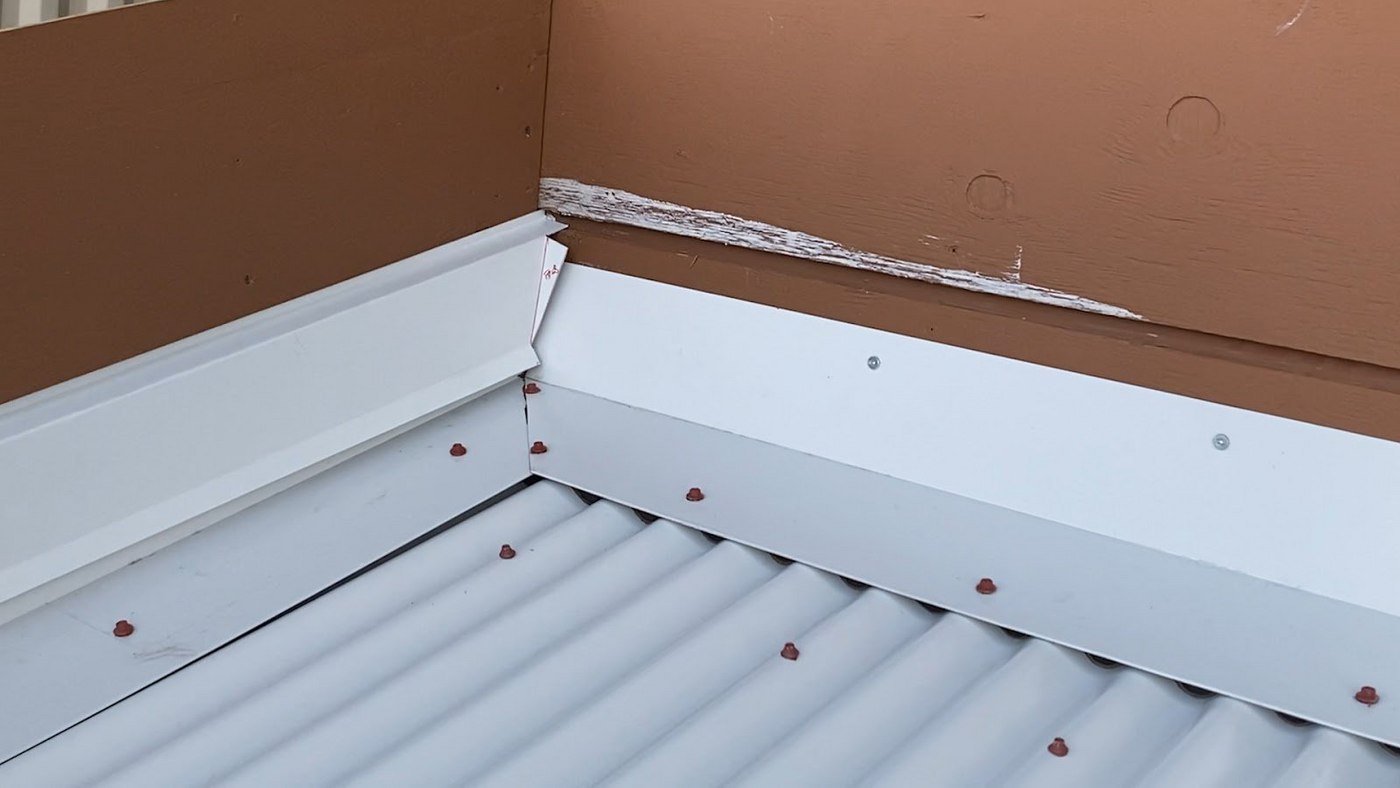 If you have a chimney or are installing sidewall and endwall trim without metal panel siding, chances are that you will need to install reglet trim. This flashing is used in conjunction with sidewall and endwall trim. Its function is to prevent leaks in one of the most important parts of a roof - any 90 degree edge. This is one of the areas of a roof that's the most prone to leaks and a reglet makes it more weather-tight.
At Western States Metal Roofing, our goal is to make the installation of your metal roofing panels easy and stress-free. This reglet flashing installation article should be used in conjunction with our reglet installation video.
In this article, we will cover:
What is reglet flashing?
How much does reglet trim cost?
Cutting and finishing reglet at sidewall
Fastening sidewall reglet
Cutting and finishing reglet at endwall
Fastening endwall reglet
Overlapping reglet
What Is Metal Roofing Reglet Flashing?
Reglet flashing is used on the exterior of a building and is installed between a wall and a metal roof. You will cut a small joint in the wall and the reglet is installed in conjunction with a counter flashing such as an endwall or sidewall. It prevents leaks at one of the most water prone areas of a roof which is a 90 degree edge.
How Much Does Reglet Flashing Cost?
The cost of the reglet flashing will depend upon the gauge and the type of paint finish. When you purchase reglet trim you will also need to purchase a counter flashing such as an endwall or a sidewall trim.
Reglet flashing will cost $1 to $2 per lineal foot.
Endwall or sidewall counter flashing will cost $1.50 to $2.50 per lineal foot
Before you begin, remember that reglet is installed after your sidewall and endwall are already in place.
How To Cut And Finish Reglet Flashing At Sidewall
Measure the depth of your reglet flashing.
Using the measurement of your depth, mark the side of your reglet trim.
Draw a line from your first mark based off the pitch angle of your roof.
From the corner of your trim, draw a line connecting where your first line meets the hem.
Draw a straight line down the hem of the reglet flashing.
Using metal cutting snips, cut the section marked with an "X".
Continue cutting up the fold of the reglet to your first mark.
Using a hand seamer, fold the tab 90 degrees.
If your wall is slotted as shown below, place the reglet in its position to see if the notch lines up with the top portion of your reglet. You may need to trim the top section for a secure fit.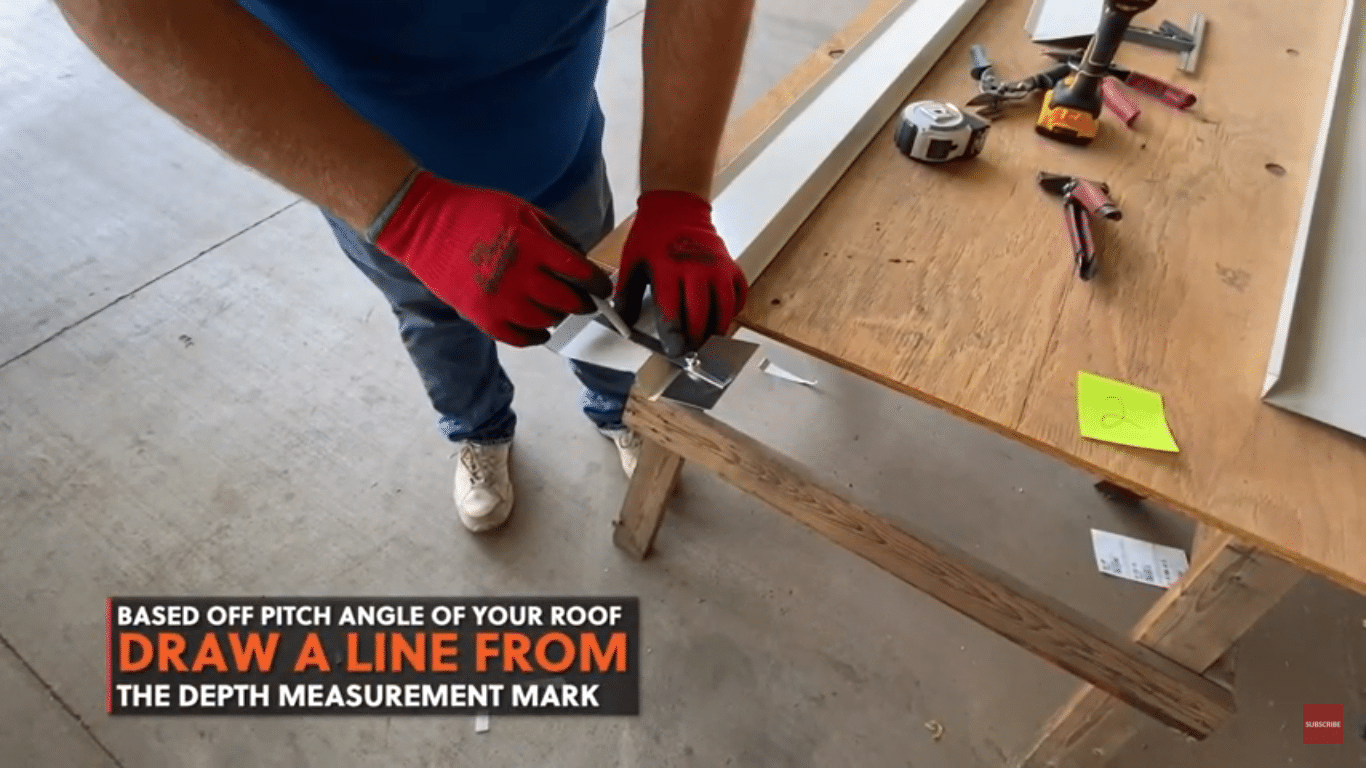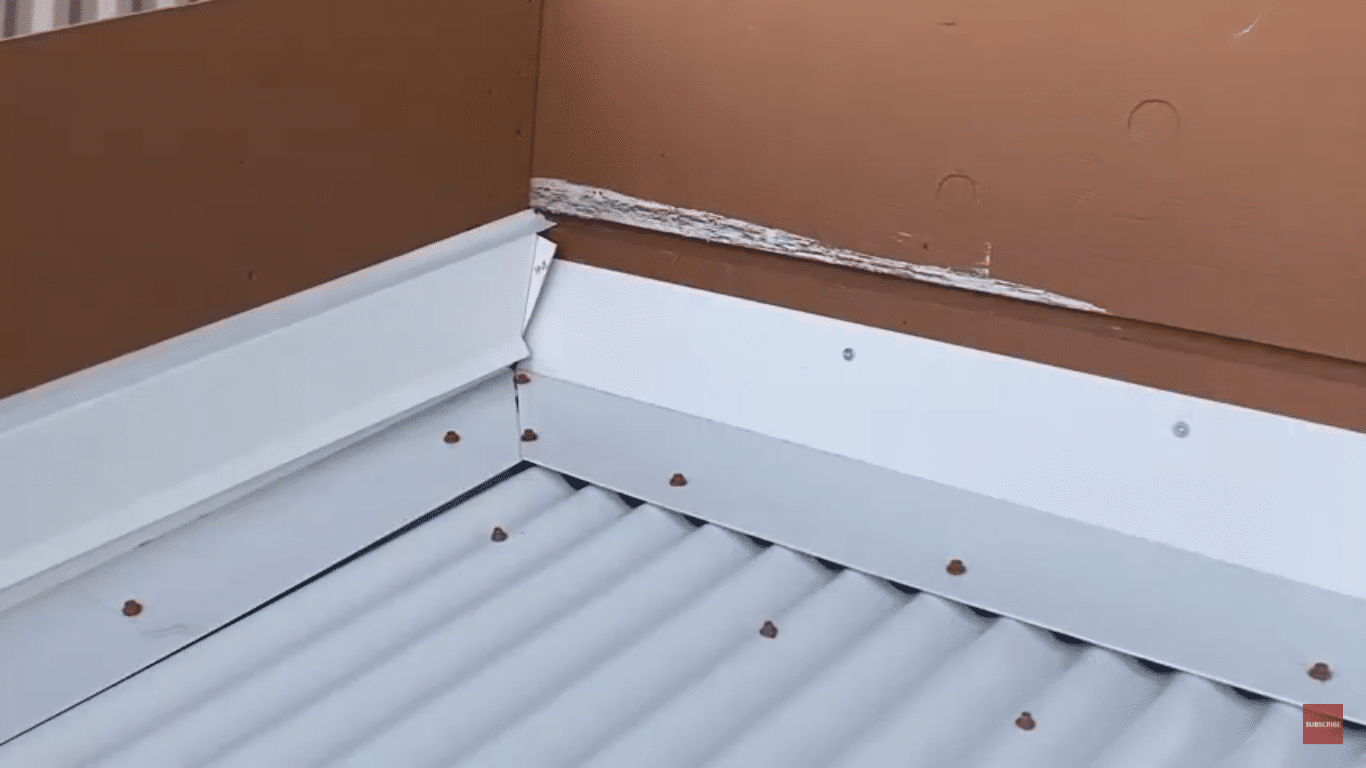 Note: The wall slot for the reglet needs to be pre cut prior to installation. The slot is usually about the width of a grinder wheel which is approximately ¼".
How To Fasten Reglet Flashing At The Sidewall
NOTE: Prior to fastening your reglet, predrilling is recommended for easier installation and evenly placed screws.
Pre-drill holes ½" from the bottom line and 12" apart. Installing into block or masonry requires proper attachments to hold reglet in place.
Begin fastening your reglet.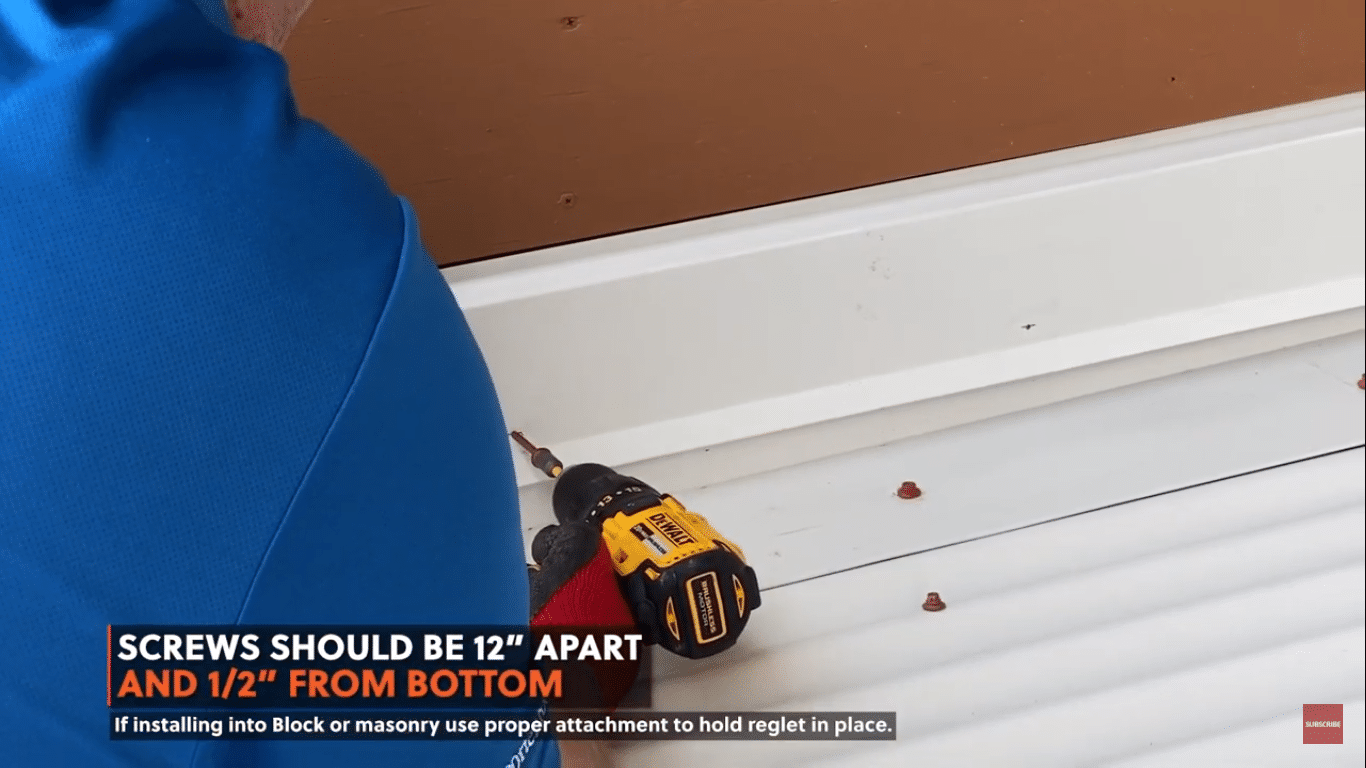 How To Cut And Finish Reglet Flashing At Endwall
Mark the top section of the reglet based on the reglet depth measurement.
At the 45 degree bend for the kicker, mark a ½" line and draw a line to the top of the reglet mark.
Square off the bottom of the line at the kicker.
Begin cutting out sections marked with an "X".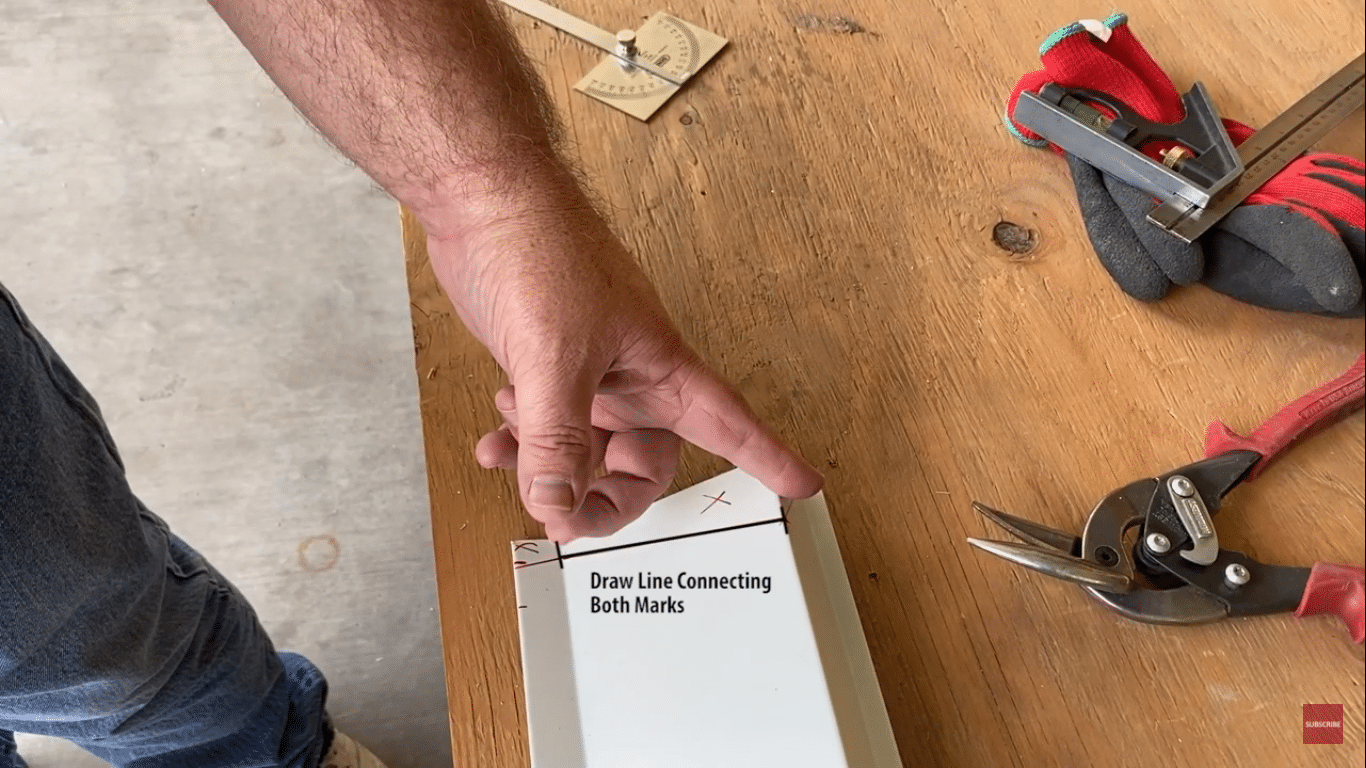 How To Overlap Reglet Flashing
NOTE: Overlaps should be a minimum of 6" at the endwall and a minimum of 3" at the sidewall.
Using metal cutting snips, trim ⅛" off the reglet hem. The distance of the cut is dependent upon whether it's for an endwall or sidewall condition. Cut 3" for sidewall and 6" for endwall.
Using a hand seamer, press down any metal burrs or shavings that may have occurred during cutting.
When preparing for the adjacent piece, don't forget the 3" or 6" needed for overlaps.
Place silicone sealant on the lower section of the reglet along the edge and 6" overlap.
Slide the section of reglet on the notched edge.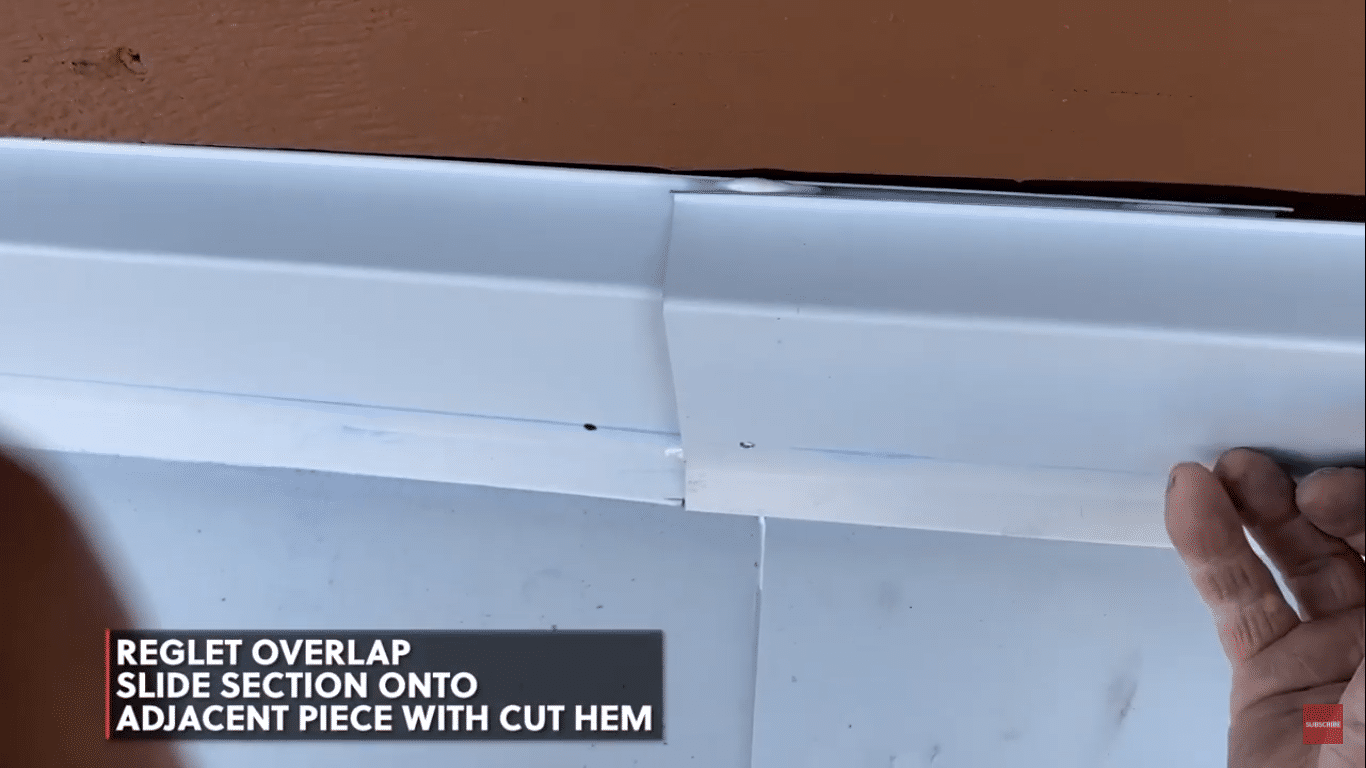 How To Fasten Reglet Flashing At The Endwall
Snap a chalk line 1" from the edge and begin pre-drilling your screw holes at 12" on center.
Fasten the reglet 12" on center.
Silicone sealant should be applied on the side panel section prior to fastening reglet.
Silicone sealant should also be placed along the top and sides of the reglet.
Using a putty knife, smooth out the silicone sealant.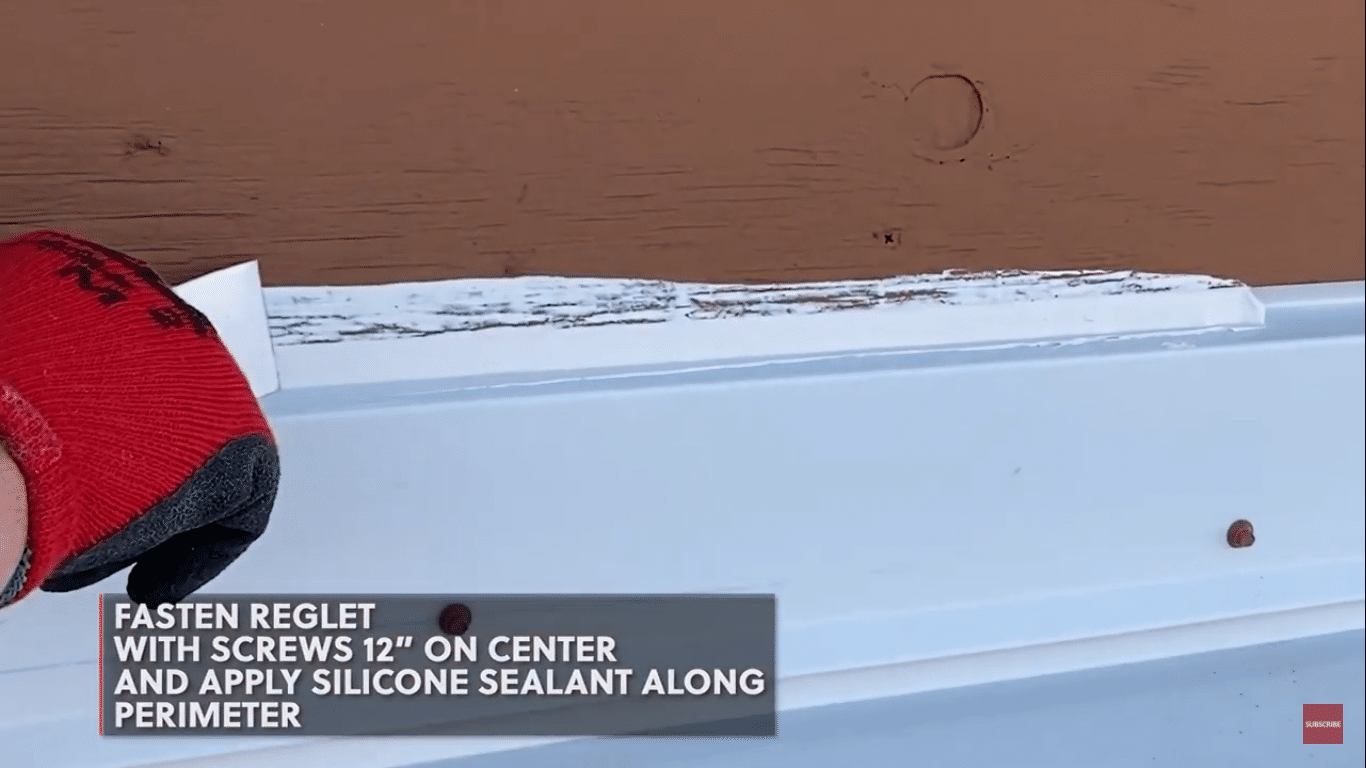 NOTE: It's important to clean off all metal burrs and shavings as they may rust.
Looking for step-by-step video tutorials on all aspects of metal roof installation? Go to our learning channel for everything you need.
Buy Factory Direct And Save Money on Your Metal Roofing Panels
Looking to save money on your metal roofing project? Western States Metal Roofing is a manufacturer that sells directly to the public and to contractors. This can help you save 15% to 50% percent on all of the metal roofing materials you'll need for your house.
Go to the Western States Metal Roofing website to see our catalog and request a quote or metal color sample as there are hundreds of colors to choose from.
Looking for more homeowner guides and step-by-step installation help? You can find everything you need at the Western States Metal Roofing Learning Center to help you have an easy and successful installation.
About Paul Rubio
Paul Rubio is the Vice President and one of the owners of Western States Metal Roofing. He has been in the metal roofing industry for 25 years. WSMR is a manufacturer of metal roofing, wall panels, and metal siding. We have colors and finishes that nobody else has with nearly 100 different colors in stock. Our selection of color options and finishes is likely the largest in the industry.