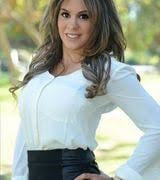 What Is A Roof Color Visualizer And How Do I Use It?
Deciding on a color for your metal roof is a big decision. Metal roofs can last for 40-60 plus years so you will be looking at the panel you choose for years to come. When choosing the right profile and color, you have to consider not only the panel's appearance, but how well (or not) it blends with the other features of your house.

Requesting a color sample is a good start to be able to see the color in person. However, it's hard to visualize how it will look over a 2500 sq ft roof. It's too difficult to envision how it will blend in and complement the existing architecture and features of your property.

Western States Metal Roofing has made the color selection process easier for your metal roofing and siding panels by now offering a color visualizer tool on our website. By using this free tool, you will be able to see what each roofing and siding color will look like on your home.


In this article, we will discuss what a color visualizer is and how it works to make your user experience as productive as possible to help in choosing the best panel for your roof.
What Is A Roof Color Visualizer?
The product and roof color visualizer tool is a state of the art software program that allows you to quickly visualize different types of roofing, wall materials, and colors on a sample building.

You can even upload a photo of your own home or commercial building to create the ultimate metal roofing design.
Is A Color Visualizer Only For Metal Roofs?
At Western States Metal Roofing, our color visualizer is designed to work on any type of building. You will have the option of visualizing not only metal, but shingles, tile, slate, and much more. It's also designed so that you can choose siding and wall panel colors and styles. With our siding and roof visualizer you can choose stucco, brick, stone, metal, and much more. It's free to use and will help anyone whether or not they intend to use metal on any portion of their house.
Do You Have A Metal Building Color Visualizer?
A color visualizer will do more than just show how these colors will look on a house. If you view a metal roofing manufacturer's color visualizer, it will have sample projects that include metal buildings, residential roofs, and commercial buildings. You can even upload your own image of a metal building.
Is A Roof Visualizer Different Than Sherwin Williams or Benjamin Moore Color Visualizer?
Yes, a roof visualizer is designed to visualize the exterior features of your house. The color visualizers by the paint companies are designed to show how the colors will look on the interior walls of a home.
Metal Roofing Colors Simulator
How To Use The Siding And Roof Color Visualizer
Create an account
Choose an option to design your project
Try Different Editing Features
Create An Account
To start, create an account and make sure you're logged in. This will let you save, share, and download your designs later.
Design Project Options
There are three design project options to choose from. We will discuss each of these in detail.
Experiment with a sample building
Design your project
Order design services
Experiment With A Sample Building
The "Experiment With A Sample Building" option is a great starting point in learning how the tool works. It is a fast way to gain design inspiration while also checking out all of our products.
With this option, you will not see the metal roofing options on your home, but rather on sample properties.
Once you've selected a sample building that is similar to your own, simply click the roof or walls, select a profile and color to visualize it on the building.
Design Your Project
The "Design Your Project" option offers a more detailed, personalized experience. This is a great option for early project planning.
Once you click on "Design Your Project", you will then be prompted to upload a photo of your building. The metal roof detection software will automatically prepare the roof and other areas of your building for you to design by choosing different colors and profiles.
Order Design Services
If you prefer to work with an expert or need assistance preparing your image, we recommend using the design service. This option offers the most realistic design possible that reflects exactly what your home will look like. This is the ideal option to use when in final project planning.
Click "Order Design Services" and submit your photo, project details and a small fee. Within 2 business days, a visualization expert will send you a carefully prepared interactive visualization for you to design. You can then work with the expert if you need changes to the visualization or have any questions.
Try Different Editing Features
Take full advantage of the program's capabilities using the different editing features available.
The program allows you to:
Clean up your outlines
Adjust perspective
Add an outline
Group outlines
Adjust project scale
You can also fully customize your design with other powerful editing tools. Click "watch tutorial" at any time to watch our detailed how-to video that explains all of the features available in editing mode.
By using features such as adjusting the perspective of the roof and walls, you will make your design as realistic as possible to give you the best idea of what the design will actually look like.
Choosing The Right Photo To Upload
To have the best user experience, make sure you upload a photo that meets the image upload guidelines:
Use an image with a straight on view of the building
Use an image with as few obstructions as possible
Use a photo that is clear and not blurry
Choosing The Right Metal Roofing Color
Ready to get started? You can find our color visualizer tool here to start designing your dream metal roof. Compare different colors to the structure and even change the surrounding features. It's very helpful to see if the colors you're working with complement each other and are in balance.
Choose the right color and profile for your roof, walls, and trim by using our free color visualizer today. Once you have found your favorite color, request a free color chip to see how the color looks in person.