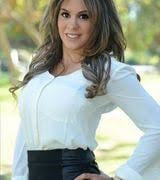 Which Snow Guards Are Best For My Metal Roof?
If you live in a wintery climate like snow country, your metal roof is going to need a snow retention system. There are a variety of snow retention systems on the market to choose from. If you're wondering which type of snow guards choose for your metal roof, you're in the right place.
In addition to manufacturing metal roofing and siding panels, we at Western States Metal Roofing also proudly distribute S5! snow retention systems. However, we know you have other options to choose from. In this article, we go over which snow guards are best for your roof type.
Factors To Consider Before Choosing Your Snow Guards
Type of panel profile
Appearance
Cost
How Does Panel Profile Affect Which Snow Guards To Install?
The panel profile of your metal roof determines which type of snow retention device you can use. Metal panels are either corrugated panels or standing seam (concealed fastener) panels.
Corrugated panels are fastened directly onto the roof which creates penetration points that water can potentially get through. However, standing seam panels have concealed fasteners and do not have any penetration holes on its surface which is one of its greatest benefits. Snow retention systems for these panels are designed to match their installation styles.
Snow guard systems are installed in one of three ways:
Clamped to the seams of a standing seam type roof

Attached via drilling to the building structure

Glued onto the roof
If you have a standing seam metal roof, you should not use a snow retention system that is clamped and not drilled as making holes in the roof defeats the purpose of having a roof with concealed fasteners. Doing so would also void the standing seam roof's warranty.
When choosing your snow retention system, you need to make sure it is compatible with the type of metal roof that you have.
How Does Appearance Affect Which Snow Guards To Install?
Each type of snow retention system has a different look which affects the overall appearance of your roof. This is a matter of personal preference and desired aesthetic. Commercial buildings may opt for a larger and more noticeable retention system to highlight the building's safety precautions against the danger of falling snow and ice dams, while a residential roof may have something less noticeable that will not distract from the home's curb appeal.
Types Of Snow Retention Systems
Colorgard® snow bar
Snow Bar

-

A continuous horizontal metal bar that spans the entirety of the roof.

Colorgard systems

are designed to match your roof to be less noticeable.
Snow Fence-

Multiple horizontal tubes that act as a fence. Often higher and more noticeable than a snow bar. Offered in aluminum or brass.
Pad Style Snow Guards-

Small brake pads placed throughout the roof. Less noticeable but also less effective.
How Does Cost Affect Which Snow Guards To Install?
Cost is a factor in any purchasing decision you make and snow guards are no exception. The cost of a snow retention system varies depending on the type and quality.
Pad style snow guards are the most economical while the bar systems are more expensive.
Snow Guard Pricing
Snow bars, such as the Colorgard® system, start at $3.60 per linear foot of assembly.
Snow fences, such as SnoFence™ or the two pipe system known as X-Gard™, start at $11.00 per linear foot of assembly.
Prices for all systems slightly vary by region and pricing improves with order quantity.
The Best Snow Guards For Metal Roofs
ColorGard®
The quality of ColorGard® makes it obvious why it's the premium choice for a snow retention system. This snow retention system, which is compatible with all metal panel profiles, is the only snow retention system that is warrantied for the lifetime of the roof.
One of the key benefits with the Colorgard® system is that the color of the snow guards and the color of the metal roof will be identical. It's designed so that sheet metal can be slid into the "C" channel. As long as you have access to the same color that's been installed on your roof, it will be a perfect match. There's no need for painting like with other snow retention systems.
X-Gard™
The X-Gard™ is the strongest system on the market and is designed for maximum load snow conditions to prevent a rooftop avalanche. Available as a one pipe (X-Gard™ 1.0) or two pipe (X-Gard™ 2.0) system, the system can span up to 48" seams by being clamped onto the roof without the need to drill and create penetration points.
Choosing The Correct Snow Guards
When choosing your snow guards, you want to consider your:
Roof style
Roof pitch
Typical snow load for your area
Desired appearance ( having system match roof etc)
Budget
Western States Metal Roofing offers snow retention systems in different styles that can be easily installed on metal roofing.
For more information, visit our snow retention systems page. If you are interested in purchasing a snow retention system, request a free quote today.