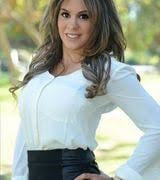 What Is A Barndominium? Pros, Cons, And Cost
With the housing market at an all time high in markets across the United States, many consumers are seeking out alternative living options. One option more people are turning to is the barndominium.

Barndominiums have become an increasingly popular phenomenon in the last few years thanks in part to

an episode of the HGTV

show Fixer Upper

when the show's stars

,

Chip and Joanna Gaines, renovated a barn into a home. Barndominiums then became more mainstream as people began to appreciate the

versatility in their design and function while being economical, low maintenance, and energy efficient.
At Western States Metal Roofing, we proudly manufacture metal roofing and metal siding panels for residential and commercial projects. While we do not sell or construct barndominiums, we work with many contractors and builders that do.
If you are looking for a cost effective, low maintenance home that offers you more flexibility in how it's utilized, a barndominium may be the perfect solution for you.
In this article, we introduce the concept of a barndominium and go over what you need to know to help you begin to decide if it's the right choice for your lifestyle.
What Is A Barndominium?
A barndominium, also known as a barndo, is an open concept steel building with large square footage that combines living space and a working area. The term can be used to describe any metal structure from a simple one story to a large, luxurious home.
The interior living area can include the same comfort and amenities you would find in a regular home from the basics of plumbing and electricity to the more luxurious including a second story, open floor plan, great room/ family room, vaulted ceiling, and even a wrap-around porch.
The working area of a barndominium can include anything from a simple storage warehouse area to a large workshop. The working space can be customized to meet your needs and the type of business you have.
A steel barndominium is a cost effective way to utilize your space to its fullest potential in all areas of your life.
How Long Does It Take To Build A Barndominium?
Barndominiums take approximately 3-6 months to construct. However, just like with a conventional home, a barndominium's construction time depends on various factors such as the size and customization level. The building process on a simple barn home can be done in just a matter of weeks.
In general, barndominiums are much quicker to build and can often be done in half the time as a traditional house.
How Much Is A Barndominium?
The cost of a barndominium varies almost as much as the cost of a house.
Factors that go into the cost of a barndominium include:
Quality of materials and finishes being used
Labor charges
Custom features
Location
Size
Construction material pricing (price surges due to shortages)
With barndos, you have the option to purchase a basic barndominium kit, which only includes the essential components of the walls and roof, or a complete turnkey barndo. Turnkey barndominiums include every detail you would need such as cabinetry, windows and flooring.
The price of construction materials, such as steel, have been volatile throughout 2021 due to material shortages. As a result, construction pricing has been harder to predict as it is continuously changing.
Below is a general price range for each basic component of a barndominium home:
| | |
| --- | --- |
| Kit | $20,000- $90,000 |
| Clear Land | $1,500- $5,000 |
| Labor/ Assembly | $30,000- $60,000 |
| Insulation | $1,500- $3,000 |
| Foundation | $5,000- $13,000 |
| Electrical | $1,000- $3,000 |
| HVAC | $3,000- $14,000 |
| Plumbing | $500- $2,000 |
| Sewer | $1,500- $10,000 |
| Siding | $10,000- $25,000 |
| Roofing | $8,000- $25,000 |
| Electrical | $600- $3,000 |
What Are The Advantages Of A Barndominium?
Affordability
Longevity
Durability
Flexibility


Affordability
Barndominiums offer exceptional value on a per square foot basis, and are exceptionally beneficial for large families or when a business requires a large workspace. They also have lower insurance rates and taxes.
Is A Barndominium Cheaper Than A House?
Yes. One of a barndominiums biggest benefits is its affordability compared to a traditional home. Depending on the area, barndominiums can be half the price or more of a regular home.
Longevity
Barndominiums enjoy the same benefits as metal roofing and siding, which includes their longevity.
How Long Do Barndominiums Last?
As long as you keep up with the occasional maintenance of the roof and siding, you can expect to enjoy your barndominium for 50 years or possibly even longer.
Durability
By being made out of metal, barndominiums have similar durability to steel structures with resistance to:
Mold
Mildew
Rot
Termites
Extreme weather
Are Barndominiums Safe?
Barndominiums have the strength and durability that comes with being made from metal, making them just as safe or even more secure than a traditional home. The structural integrity of a barndominium also makes them last longer with less maintenance.
Flexibility
There are endless possibilities when it comes to the design and function of a barndominium. When choosing to construct a fully custom barndo, you can control the size of your living vs work area and design your workspace to be anything including a:
What Are The Disadvantages Of A Barndominium?
Difficult to find financing options
May be difficult to resell
Zoning restrictions
Financing For Barndominiums Is Harder To Find
Finding a loan for a barndominium is more difficult than getting approved for a mortgage for a traditional home. This is because a barndominium is still viewed as a barn and not considered a primary residence in the eyes of many lenders. This makes the appraisal process more complex as there usually aren't many comparable sales to use.
While more difficult through traditional housing lenders, finding financing for a barndominium is possible. They can generally be financed through farm credit lenders.
Custom Barndominiums Are Difficult To Resell
A barndominium is not a conventional home, so while they are gaining popularity, they do not appeal to the mass market. Since they are a niche market with a floor plan that is customized to each owner's specifications, it may be difficult to sell in the future if you decide to do so.
Zoning Restrictions For Barndominiums
Finding a location to build your metal barndominium can be difficult. Barndominiums are often not allowed in cities and towns due to building regulations. They are more common to find in rural areas where the building code is more relaxed.
Is A Barndominium Right For You?
If you're looking for a living and working space and ready to enjoy an affordable, low maintenance home, a barndominium may be right for you.
Western States Metal Roofing works with many metal building professionals that are active in the barndominium construction market that can make your metal home plans come to life. If you are interested in building your dream barndominium, contact us today.
Contractors work with us as we've been leaders in metal manufacturing for over 25 years. We offer manufacturer direct pricing on metal panels in over 100 specialty colors that you won't find anywhere else.
For design inspiration, check out our free color visualizer to start creating your dream metal home today.