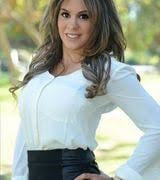 Metal Roof Fire Resistance: Class A Fire Ratings Can Protect Your Home
In 2018 alone, wildfires in the US caused massive damage and destroyed 22,454 homes and structures that resulted in $12.35 billion dollars in total losses.
The fire resistance of a roof can be what saves a home when one of these tragic events occurs. This is why paying attention to a roofing material's fire rating is so important, especially if you live in an area that is at risk for wildfires.
At Western States Metal Roofing, we manufacture metal roofing and siding panels that are all designated with the best fire rating available. We supply material to many projects in areas such as California where wildfires are a significant threat to some neighborhoods. We understand the importance of having your home be as fire resistant as possible.
In this article, we discuss why metal is an excellent roofing choice when fire resistance is a top priority.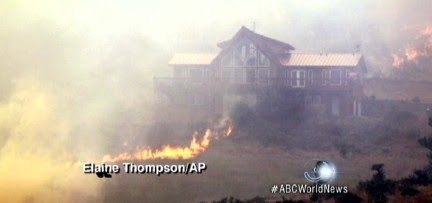 Photo Credit: ABC World News Video
What Is The Fire Rating For Metal Roofs?
Metal roofing is designated with a Class A fire rating. The National Fire Protection Association (NFPA) is responsible for appointing the different fire prevention classifications for roof coverings.
The Class A Fire Rating proves that a metal roof covering can:
Experience maximum flame spread of 6 feet
Withstand a burning brand measuring 12″ x 12″ and weighing 2,000 grams
Last 2 to 4 hours before ignition
Resist 15 cycles of a gas flame turned on and off
How A Roof's Fire Resistance Is Evaluated
Each roofing covering is tested with either the ASTM E108 or the UL 790 Fire Tests of Roof Coverings.
The series of tests evaluate three fire-related qualities of a roofing material which include:
Ability to resist the spread of fire into the attic (or cathedral ceiling) area
Ability to resist flame spreading on the roof covering
Ability to resist generating burning embers.
Once evaluated, the roof covering is given a rating. There are three classes of fire exposure: Class A, Class B, and Class C, with Class A being the most fire-resistant. Any roof covering that cannot meet the criteria of any of the three categories are simply classified as being "unrated".
Since metal roofing is designated with a Class A fire rating, it is one of the most non-combustible roofing materials with the greatest strength to stand up to fires.
As stated in the Underwriters Laboratories Inc. Standard For Safety:
"1.3 Class A roof coverings are effective against severe fire test exposures. Under such exposures, roof coverings of this class afford a high degree of fire protection to the roof deck, do not slip from position, and are not expected to produce high flying brands."
What Is Metal Roofing's Flame Spread Rate (FSR)?
The classification systems (Class A-C) measure how fast a fire spreads and how far the fire travels.
During the test, a sample of the roofing material has gas flames applied to the bottom to determine the panel's flame spread rate (FSR). The lower the FSR, the longer it takes fire to reach the top of the material.
Class A has an FSR score ranging from 0 to 25, making it able to withstand fire for longer than Class B and Class C.
The FSR classifications for the categories can be seen in the chart below:

Fire-Rating Requirements For New Construction
There are rating requirements for new constructions that are dependent on the type of building construction and where the structure is located. This is all determined by your local city and county government. In areas where Class A roofs are required, documentation of a Class A fire rating has to be provided to pass inspection.
Many architects and contractors attach the UL certification to their plan review packages, along with a letter from the manufacturer verifying the classification of the roof.
This information should also be available on-site during construction for reference by the contractors and code authorities inspecting the installation.
Stand- Alone Fire Ratings Vs. By Assembly Fire Ratings
Fire ratings also specify whether a material requires additional material to achieve its fire rating.
A roofing system is made up of parts besides just the covering. Having a Class A roofing material is an excellent start to achieving a fire-resistant roof, but there is more involved in a roof's fire resistance.
Other parts of the roofing system include:
Roof deck
Insulation
Underlayment
If a roofing material's fire rating requires additional materials, it's known as a "by assembly fire rating." Fire ratings that do not are referred to as "stand-alone fire ratings."
A metal roofing system is a "by assembly roof covering." Although metal is a non-combustible material, it still requires the underlying material outlined in the manufacturer's specifications to achieve the Class A fire rating.
Choosing The Right Metal Roofing For Protecting Your Home
For most people, their home is their most valuable asset. Making sure that asset is protected to the best of their ability will give anyone extra peace of mind. Upgrading to a fire-resistant roofing material is crucial, especially when your home is in an area that is subject to wildfires.
An extra advantage to metal is that unlike some roofing materials, age does not reduce its fire resistance. This means a metal roof's long lifespan of 40-60 plus years can be enjoyed without worrying about it's resistance from fires being compromised.
Discover the different types of metal roofing available by reading:
5 Types Of Metal Roofing Materials: Pros, Cons & Cost