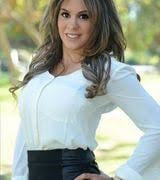 Steel Market Update: Supply Forecast For The Remainder of 2021
If you have been paying attention to the steel industry over the past year, you are well aware that there is a shortage which is dramatically affecting the cost of steel. Many are wondering how long this shortage will go on for and what the future holds in terms of the price of steel.
As manufacturers of metal roofing and siding products at Western States Metal Roofing, we are getting asked this question often. We recently addressed the price of steel and how it could affect the time you should purchase. However, there is constantly new and updated information on this topic.
In order to keep you best informed, we have put this additional update together as it relates to the projected steel supply.
The Outlook On Steel Supply In The US Throughout 2021
The demand for steel continues to grow day after day, and there are no signs of that stopping. While no one can predict the future, all indicators are pointing to the gap between supply and demand continuing to widen throughout the remainder of 2021.
The reason for the continued increase in demand for steel is coming from factors including:
Meanwhile, the supply of steel continues to tighten.
Is There Enough Steel To Support Rising Demand?
If you will need to purchase steel this year, understand that it's no longer about price, but rather availability. You want to get what you need while it's in stock. You also want to work with companies that have sufficient inventory. Now is a good time to develop second and third sources for your future needs.
If you have a signed contract and know you will need steel later this year, buy it now. Today's price of steel will absolutely be less than what it will cost through a minimum of September/October, 2021 and very likely into early 2022. In addition, you may not even be able to source the steel in the coming months.
It's only going to get more difficult to find steel in the summer and fall. The steel mills simply aren't taking new orders and don't have any excess production capacity. There will be more demand than supply until the end of 2021 and likely into early 2022. In addition, companies are selling off their existing inventory, but are unable to get new steel ordered. This problem is going to get much worse before it gets better.
Why Is There A Steel Shortage?
There are multiple factors working against metal supply's favor in the US. One of the major issues is the lack of foreign imports.
When these shortages have happened in the past, foreign supply was imported to help meet domestic demand. However, the US cannot rely on foreign relief this time as the pandemic caused a disruption to the steel industry across the entire globe. As a result, foreign supply is even worse in some of those areas than it is in the United States.
Furthermore, there is more consolidation than ever before in the steel industry and prior to the economy rebounding steel inventories were at record low levels.
Since this type of shortage is truly a once in a lifetime scenario, historical outcomes will not be as helpful in predicting what the ultimate result of the steel situation will be. It's truly a complete guess as to if and when the price of steel will start to decrease.
How Does Steel Supply Affect The Price Of Steel?
The law of supply and demand, or the economic model of price determination in a market, says that when demand exceeds supply, then the price of the good in demand will also rise, as is currently happening in the steel market. If you take a look at the price of steel throughout 2020 and into 2021, it has done exactly that.
The price of cold rolled steel went from $635/ton in August 2020 to $1,450/ton in March 2021. It's increased even further since March and there is no immediate end in sight.
Request A Quote For Metal Roofing Today
With the steel market continuing to go up and the future being unpredictable, we strongly recommend pre-purchasing your steel if:
Your project is expected to begin before the end of 2021

You have a materials list and/ or know what your project needs
To get started on your metal roofing or siding project, request a quote today.