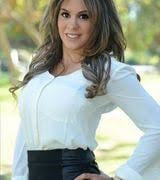 Metal Roof v. Clay Tile: Which Roofing Material Is Best For Me?
If you are in the market for a new roof, you already know it's a big, expensive decision with a lot of factors to consider. When it comes to picking between a metal roof or clay tile roof, your decision becomes especially difficult since both are quality materials that have a lot to offer.
At Western States Metal Roofing, we hope to help make that decision easier by doing a head to head comparison of these two popular roofing choices. While we only manufacture and sell metal roofing, we realize it's not always the best choice for everyone. We want to give you an overview of both types of roofing materials so you can decide which type of roof is right for you.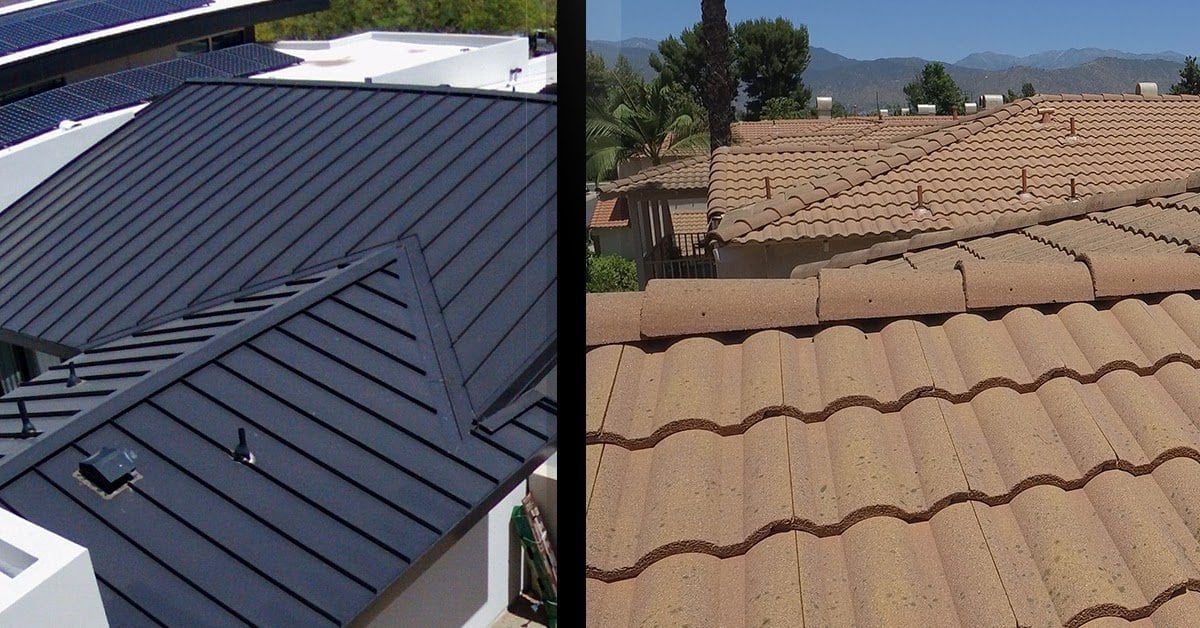 In this article, expect to see metal roofing and clay tile roofing compared in terms of:
Appearance
Longevity
Durability
Cost
Installation
Maintenance
Appearance
Metal Roofing
A metal roof is made up of panels that come in different profile shapes. The premium metal roofing choice is the modern-looking standing seam, but metal also comes in different, more affordable corrugated panels.
The design options are seemingly endless for a metal roof. You can choose a painted panel in almost any color you can think of, or choose a corten roof for a natural rust appearance. There are even metal panels that are designed to look like other more expensive roofing materials, such as copper or zinc.

Oil Canning On A Metal Roof
Oil Canning
A downside to metal is that panels will develop oil canning overtime. Oil canning is a cosmetic defect that appears as wrinkles on the roof. It results from the natural expansion and contraction of metal. The waviness, while undesirable, is purely an aesthetic issue that does not affect the functionality of the roof in any way.
Oil canning is less obvious in corrugated metal panels as the waves of the panels disguise the wavy appearance from the oil canning.
Clay Tiles
Although the most common color for clay tile is terra cotta orange, these tiles are also offered in different colors if you are looking for a more unique clay tile roof. The tiles can either come in glazed or unglazed finishes.
One advantage of a clay tile roof is that it will maintain its original color throughout its lifespan. This is due to how the tiles are made. They are baked at such high temperatures that the color permanently attaches to the clay tile without any peeling or fading to worry about in the future.
Just like with metal roofing, there are different profiles of tiles to choose from that also impact the roof's appearance including:
S-shaped tile
Flat Shingle
Interlocking
When comparing the two roofing types in terms of appearance, consider the overall aesthetic of your home and the surrounding areas. For instance, clay tiles are often used in desert regions where Spanish architecture is popular. A clay tile roof would not necessarily fit in a region such as snow country.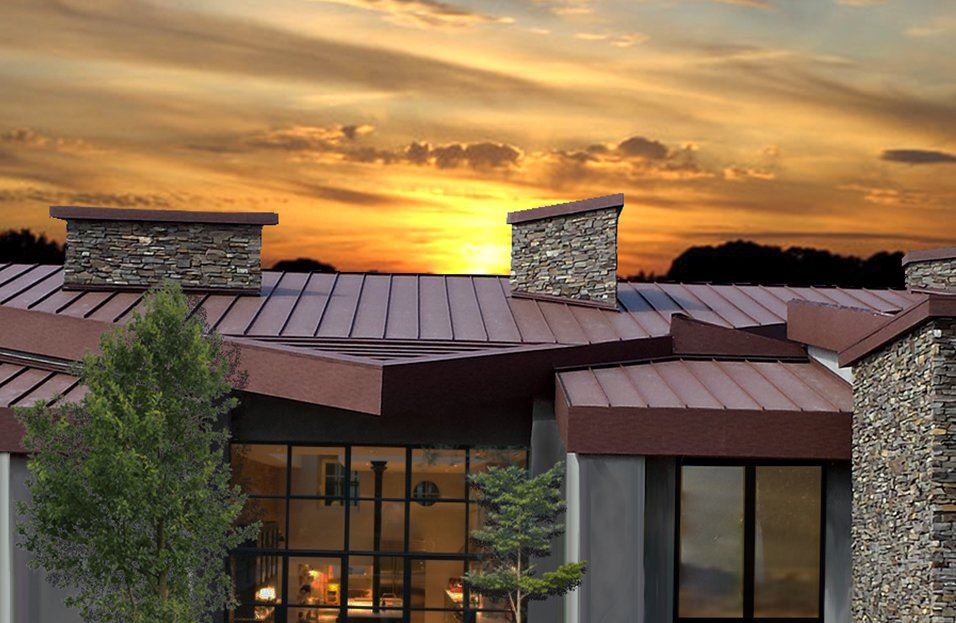 Longevity
Metal Roofing
Investing in a metal roof pays off in the long term. A metal roof will last you anywhere from 40-60 years. With proper preventative maintenance to avoid any problems from forming, it will be the only roof you ever need.
Clay Tiles
Similar to metal, a clay tile roof is an investment that will last you a lifetime. They can last anywhere from 50-100 years.
Durability
Metal Roofing
Metal is a highly durable material. It is resistant to rot, fires, mildew, termites, and rodent infestation. Metal also will not crack, chip or warp.
Metal roofs can be designed to sustain wind gusts up to 140 miles per hour and can withstand impact from falling objects (hail, debris, etc.) without any damage to the roof.
Clay Tiles
There are pros and cons to the durability of a clay tile roof.
On the plus side, clay tiles are very resistant to high winds due to weighing so much, so they are great in areas that are prone to hurricanes. They are also resistant to fires, termites, and mildew.
The downside to the durability of clay tiles is that they are brittle and can be cracked and damaged by any heavy impact. For this reason, clay tile roofs should not be walked on as they can chip or break from a person's weight. Any large object that falls on a roof, such as a tree branch during a storm, can also cause damage.
Also, the shapes of the tiles can bring unwanted visitors into your roof. A tile with gaps, such as a barrel tile, leaves room for rodents and other small wildlife to enter and get into your attic or ceiling. This can cause damage to your roofing structure that will have to be repaired.
Cost
Metal Roofing
There is a wide range of prices for metal roofing depending on the panel you choose.
A corrugated metal roof is between $4 to $8 per square foot including materials and installation.
A standing seam roof is between $10 to $15 per square foot including materials and installation.
Clay Tiles
Clay tiles are in the range of $10.50 to $18.50 per square foot installed.
As mentioned earlier, clay tiles are very heavy, roughly 600-650 lbs per square. This type of weight can easily exceed your home's roof load-bearing capacity. To avoid your roof from caving in, you'll have to get a structural engineer involved to reinforce your home. This ensures it can handle the weight of clay tiles. This is an extra consideration that can cost you up to $10,000.
Installation
Metal Roofing
The installation process and cost for a metal roof depends on which panel you choose.
A corrugated roof has a simpler installation process compared to a standing seam roof. It doesn't require an elaborate skillset and can be completed faster. This also makes it a more affordable installation. Typically, installation costs for corrugated roofs are about 50% less than standing seam.
While a standing seam installation is more expensive, paying to have the roof installed correctly by a professional should give you peace of mind. Unfortunately, many reasons why roofs have issues prematurely that require repair is from errors made during installation.
We recommend always hiring a professional to do your roof installation, no matter what type of material you choose. However, if you are looking for a DIY (do-it-yourself) project and choose a metal roof, it is easier to work with corrugated panels.
Clay Tiles
The installation of a clay tile roof is costly and time-consuming. Since the material is heavy, it cannot be moved around as easily as metal.
Installation costs are in the range of $7 to $8 per square foot.
Maintenance
Metal Roofing
Metal is a low maintenance roofing material. As with any roof, routine annual inspections are recommended for preventative maintenance. This ensures you can find and fix a potential problem before it becomes a very costly issue.
In addition to checking for any panel damage, parts such as flashing and fasteners should be checked to make sure they are in good condition. Gutters should be kept clear of leaves and any debris should be cleaned off the roof.
Clay Tiles
Clay tile roofs also have minimal maintenance. Routine annual inspections should be performed to check for any damaged tiles, flashing, or underlayment. These inspections help ensure that your roof remains weathertight to keep the roof in proper condition.
Which Roof Is Best For Me?
Though there are many differences between metal and clay tile roofs, they are both quality products that will bring you long term value.
When deciding on what you want in a roof, consider the following:
What is my budget?
What type of roof will look best on my home?
What color roof do I want?
How much weight can my roof support?
How long do I expect my roof to last?
A metal roof:
Provides a larger amount of color choices and design options.
Is the more affordable choice, depending on the panel you choose.
A clay tile roof:
Lasts a lifetime and is great for those who are living in their home long term.
Works well in areas with Mediterranean and Spanish architecture.
Is best for a larger budget as it is more expensive, especially if structural work needs to be done.
If you are interested in a metal roof, there are a lot of different types of metal roofs to choose from.
Continue on to learn about The Top 3 Metal Roofing Panels