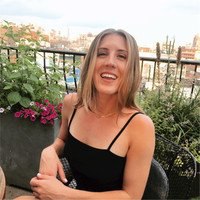 4 Tips On What To Check During A Metal Roofing Inspection
Owning a metal roof means you're going to spend less time on average fixing pesky things like leaks and wind damage, but your roof still needs maintenance to stay in peak condition.
Fortunately, caring for your metal roof -- no matter the style -- is simple enough that most homeowners should be able to perform the basic upkeep needed to avoid costly repairs.
Metal roofs don't have the same problems as the more common asphalt shingle roofs, so what should you be looking for when inspecting your roof?
Problems can range from minor, like denting and scratching, to major, like leaks or corrosion.
Metal Roof Inspection Tips
And of course even small issues can become big problems if not addressed, which is why you should inspect your roof at least twice a year.
To conduct a thorough inspection, follow the steps below:
1.Cleaning Surface-Level Issues
Stand at a distance and look for stains, scratches, abrasions, grease, dirt, or debris. You can even use binoculars to get a closer look at the roof prior to climbing on it. We recommend that you scan the roof from the ground at least twice a year during the Spring and Fall. It's also a good idea to check your roof after any severe weather or storms.
When you're ready to climb up on your roof it's important that you realize it's dangerous. There is a 2014 study conducted by the Bureau of Labor Statistics that documents 647 fatal falls from roofs.
This is an excellent article that covers the following items:
Secure the ladder
Wear a harness
Use proper footwear
Have a quality tool belt
Ensure the weather conditions are appropriate
Clear the roof
Mark off your work area
Once you're atop the roof, carefully clear away debris such as metal shavings, sticks, leaves, and small branches. You can use a brush to quickly clean out the gutters, as well, before moving on to a more thorough cleaning.
Over time, dirt and grease can cause damage to a metal roof, so it's best to scrub it off when you do your bi-annual maintenance. If the dirt remains on the roof after a significant rainfall, then it's time to wash your roof.
Most types of metal are very sensitive to corrosive materials, so just use water and a non-abrasive sponge to clean away dirt and grime. For stubborn spots, you can dilute detergent with water to make a safe cleaning solution.
Cleaning your roof is a critical part of your maintenance. Here's a deeper dive into this:
How To Safely Clean Your Metal Roof: DIY Metal Roofing Cleaning Guide
Finally, look for dents and scratches. You may be able to use gentle suction to address dents, and scratches can either be buffed out or painted over if you have the correct color. It's important to paint over the exposed area so it does not rust in the future. If you cannot find a perfect color match it's likely not a problem. As long as the scratch is small and the color is close, a slightly different color will be difficult to spot in a small area from ground to roof.
2. Repair Minor Structural Damage
This is a task many homeowners may not feel comfortable doing. However, if you have extensive DIY experience and are comfortable with a variety of tools, you can repair minor structural damage in your metal roof.
Extreme heat or cold, excessive wind, and high moisture can all cause such structural damage. While it's a good idea to examine the integrity of your roof regularly, you should also check for damage after a storm. The sooner you're able to catch these issues, the more likely you'll be able to correct them without incident.
3. Check Fasteners
The first thing you'll want to check is the fastenings and screws that hold down the panels of your metal roof. If you find any that are loose, it can be as simple as screwing them back in or securing them with a tool that provides enough torque. Missing fastenings are a greater cause for concern and should be replaced immediately.
4. Check Flashing
You'll need to check the flashing to ensure it isn't loose. Loose flashing can lead to leaks as moisture seeps in through even the smallest gaps, and the longer it's left in such a state, the worse the problem will become. While we wouldn't recommend homeowners attempt to replace loose flashing on their own, you can seal it with a UV-resistant sealant to provide a temporary buffer against the elements.
When To Contact A Metal Roofing Professional
If you see extensive structural damage -- perhaps from debris which has punctured the roof -- or if you're just not confident in your ability to address these problems, we recommend you call a professional.
A licensed contractor can inspect your metal roof for just a small fee and make a plan to repair anything that may become a major issue. If you're working with a budget, you can always use online roofing calculators to determine how much these repairs will cost.
Why Metal Roof Maintenance Is Important
Your metal roof can endure plenty of damage from wind, rain, and debris, but it's still a good idea to check up on it periodically.
If you follow these steps and perform bi-annual maintenance on your roof, it will protect you and your family for generations to come.
For more information on metal roof maintenance, check out:
Maintaining Your Metal Roof: 6 Steps You Need To Be Taking