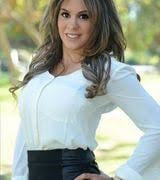 Choosing A Metal Roofing Contractor: 11 Questions To Ask Before Hiring
There are several really important decisions that need to be made when deciding to install a new metal roof. One of the most important choices you will need to make in the process is who you are going to hire. Some jobs require a specific set of skills and tools. If you think it's expensive to hire someone to install your roof, imagine how much it would be to hire someone to install it twice. Save yourself the hassle and make sure you pick the right person for the job the first time.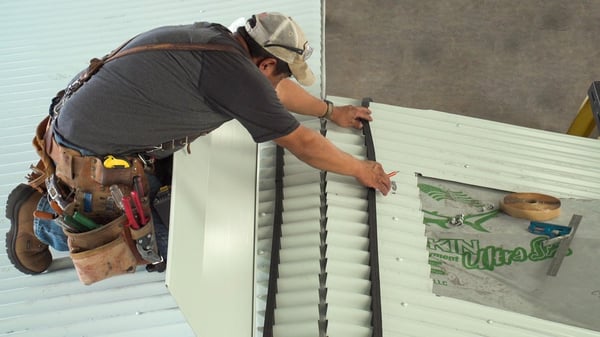 In this article, you will find out what documents you need to be given before you hire someone. Do not sign any contracts before your metal roofing contractor answers the following questions:
1. Are You A Licensed Metal Roofing Contractor
All states have different licensing requirements, but you need to verify the company you hire has the appropriate licensing for your area. Confirm that the license is valid with no violations on it. Find out how long they have been licensed and in business, as it's better to hire someone with extensive experience.
2. Do You Have Insurance?
If the answer you hear is "no", stop right there. You are looking for someone who carries two types of insurance: general liability and worker's compensation, and will provide you with proof of insurance.
General liability would cover any property damage. Worker's compensation would cover a worker if any injury occurred on your property, so you are not the one liable. Also, make sure the company is bonded. A bond will protect you and ensure that the work is completed and done in a satisfactory manner.
3. Will You Provide A Written Estimate For My Metal Roof?
Nobody likes surprises when it comes to receiving a bill. Make sure you are provided with a detailed comprehensive estimate of the job in writing. Have the contractor walk you through all parts of the estimate and install and ask any questions you have. If you are not comfortable with any answers you're given, consider interviewing another contractor to get a second opinion.
4. Are You Experienced With Installing Metal Roofs?
Not all roofers are experienced with installing every type of material. Metal roof installation requires different skills and tools than working with other materials. The contractor you hire needs to have experience specifically installing metal roof panels. We recommend that your contractor have at least 3 years of metal installation experience and that you ask for a list of past references.
5. Will You Remove My Old Roof?
Some roofers may try to cut corners and place your new roof over the old roof. You want the old roof removed prior to a new roof being installed. This will ensure that you don't have to deal with problems from the old roof in the future.
6. Do You Use Roofing Subcontractors?
It's important to know who will be working on your roof. Do not assume that the roofers working on your project will be employees of your contractor. Contractors will sometimes subcontract the work out to get the job completed. This can be a warning sign as you do not know who is actually doing the work and what kind of quality job they do. If the roofing contractor does use subcontractors, make sure you are provided with their information, proof of insurance, and references as well.
7. Do You Offer A Warranty For Your Work?
The warranty included should cover both the work and the materials. Find out exactly what the contractor's warranty covers and get it in writing.
We advise that a contractor's warranty covering the following:
Warrant panels, flashings, sealants, fasteners, and accessories against defective materials and/ or workmanship, to remain watertight and weather-proof with normal usage for two (2) years following Project Substantial Completion date.
As for materials, they should have the original manufacturer's warranty. Make sure you are provided with a copy of this warranty as well. Read the warranties carefully as there may be many stipulations that void the warranties along with maintenance programs.
The manufacturer's warranty normally covers the paint finish of the material only. The metal roofing panels themselves aren't a concern for warrantability. The panels are either made correctly or they are not. If you have defective panels any reputable supplier will replace them. That is not a warranty issue.
8. What Metal Roofing Projects Have You Done In My Area?
Reading online testimonials from past clients either on a company's Google business profile that may also have photos of past projects is helpful in making a hiring decision. However, it's even better if you're able to see the completed work in person. If the contractor has a current local work site, ask if you are able to visit it to make sure the crew is conducting itself in a professional manner.
Have the contractor also provide you with local examples of work they have completed so that you can check it out for yourself. This also can help verify that the company you hire is indeed local and accessible. If there are any potential problems with your roof in the future, you want to use a local company so that they are able to come back to address the issues. Make sure you are provided with the company's local phone number and address.
9. How Long Will The Metal Roofing Installation Take?
It's important to set expectations from the beginning. Make sure your contractor will give you a clear timeline of how long the project will last. If this is for a commercial property, you'll want to know if your business can stay open during construction or if you'll need to close until the work is complete. Ask about what happens if the work goes over the projected time. If you will be open during construction, ask about the contractor's safety measures to ensure the area will not be hazardous for employees or customers.
10. Do You Bring A Container For Refuse Material?
The company you hire should bring a container to place the refuse from the old roof as it comes down so you don't have a big mess on your property. You should not have to supply the container yourself, nor should you have to handle disposing of the material. This should be part of the written quote. Also, make sure all aspects of the job's clean up are listed in the quote as well.
11. What Are Your Job Close Out Procedures?
It's important to know how your contractor will handle closing out your project and any punch list items. Your contractor should agree to walk the project with you once it's completed. At that time, they should address any concerns or install issues to ensure the job is completed to your satisfaction.
To help prepare you for a successful consultation, download our Roofing Contractor Consultation Checklist.
Once you have your contractor, check out all the colors now available from Western States Metal Roofing for your new roof.